Hi Everyone; hope u are all enjoying
ur
Sunday... Very HOT in my part of Cali.. I wanted to share a card and a bookmark that I made. I love how I have been trying all these different type of card making and projects. It's still funny to me ( kind of any ways :-) how sometimes I can just sit and make a card, and other times it takes me HOURS. I know what I want and the concepts of the cards, but sometimes I just sit moving back and forth form on side of my desk to the other and "Nothing", then of course as soon as I get over what every it is, I get the card done and say why didn't I do that 3 hours ago...
LOL
. just a point to ponder.???? Any ways after some more heisting with my self. I made the card with detachable book mark. I used the same image from
Design2Delight
last project I just LOVE the set and wanted to use it for a birthday gift for a friend of mine. I want to say that I saw the instruction for this card on "
splitcoaststampers
"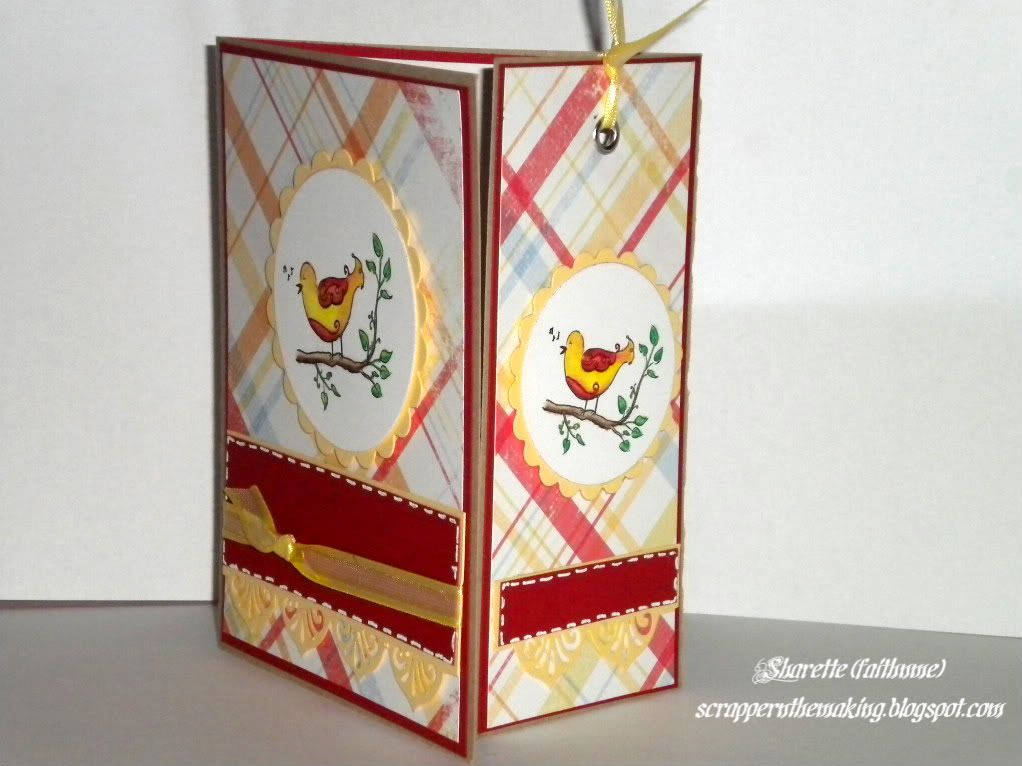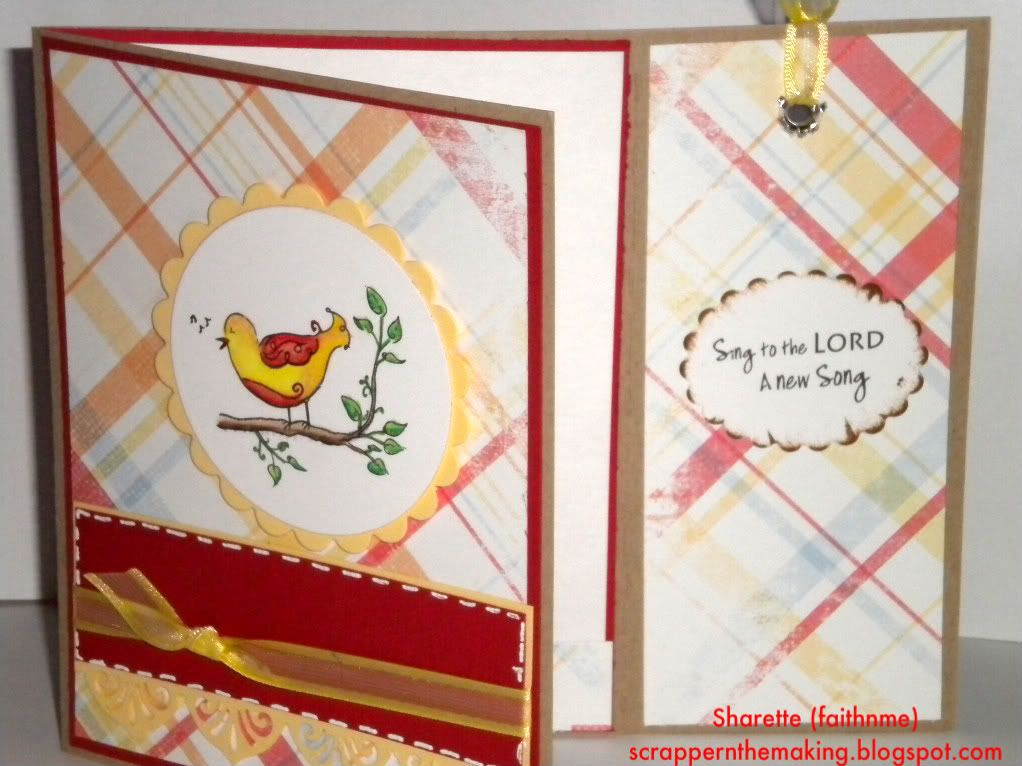 Recipe
Card stock:
PTI
, DP: We R Memory, Image:Design2Delight (
tweetfriends
) colored with:
Prisma
& OMS
Nesti
: Circle and Scallop, Punch:Martha Stewart, Ribbon: Michael's
Challenges:
Blessings,