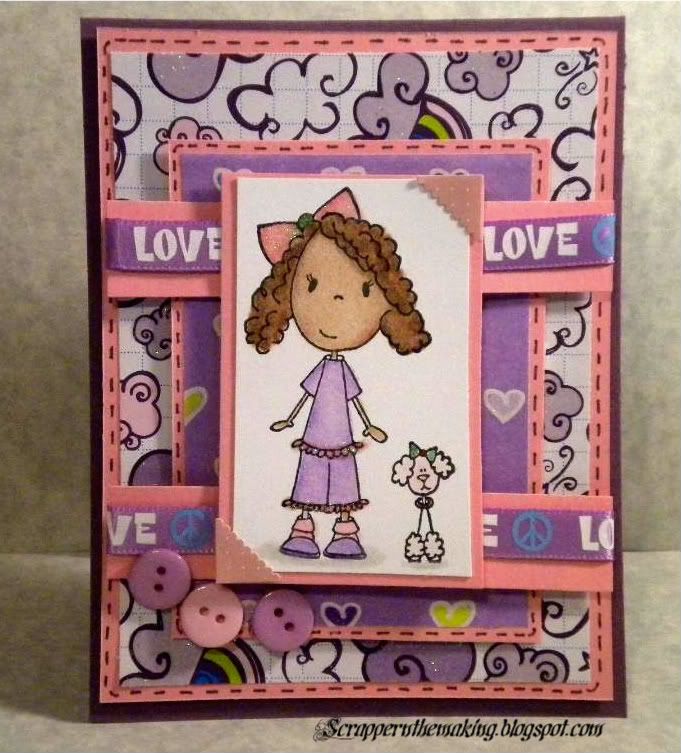 Hello everyone I hope you are All enjoying this Beautiful (but little overcast) Sunday. I started my day off great with a wonderful
"service"
at my church. Came home fixed a little lunch for my "hunger" bunch and then sat down to finish my card. I think my Title says it all. I LOVE any and ALL think
Purple.
Have always loved it soo "Royal" don't you think. This is more of my 'supper' yummy papers that I got from Target- yes I say it Again from the $1.00 bind. I told you I bought a few (3) packs to be exact soo I am enjoying making some of my cards with them..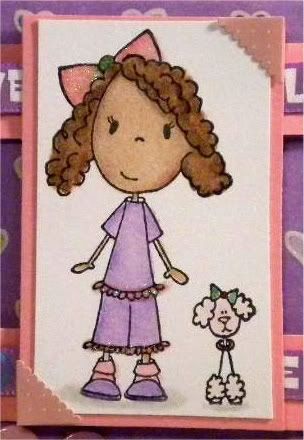 My image from "
Claudia & Co
. Puddle Jumper " Reagan" and her little puddle. Soo cute I have had her since last November or December but never got around to coloring her and putting her on a card. So for this week's Challenge at
Claudia & Co
. I wanted use her in this week's challenge which is a "recipe" challenge.
I colored Reagan with my Prisma and OMS and used some "stickles on her bow and trimming of her outfit.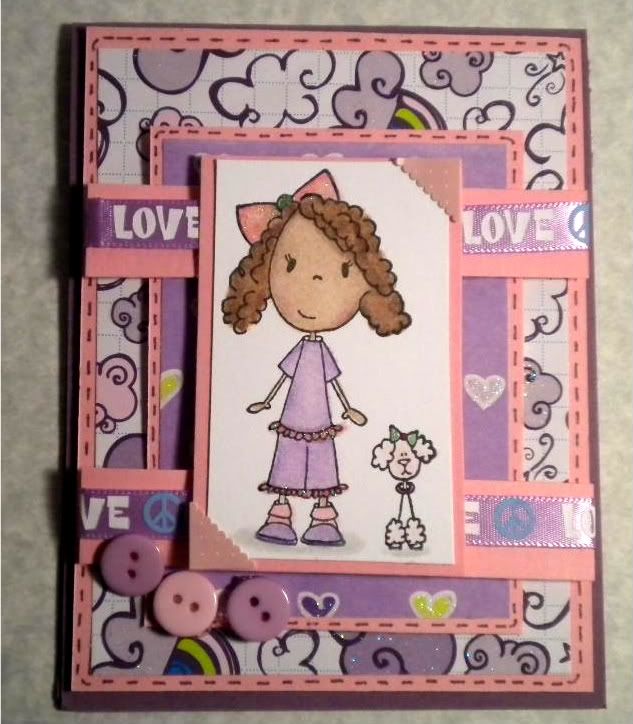 Card stock is from PTI, button -from scrap pack, Ribbon. ( yes that is ribbon around the "two" front panel's. I got it from Michael's (guess where,,, Yes $1.00 bind section. LOVE IT soo much. I used my Martha Stewart craft writing pen ( purple heliotrope) and popped everything up with lots of pop dots. I hope you enjoy.
Challenges:
Happy Scrapping,