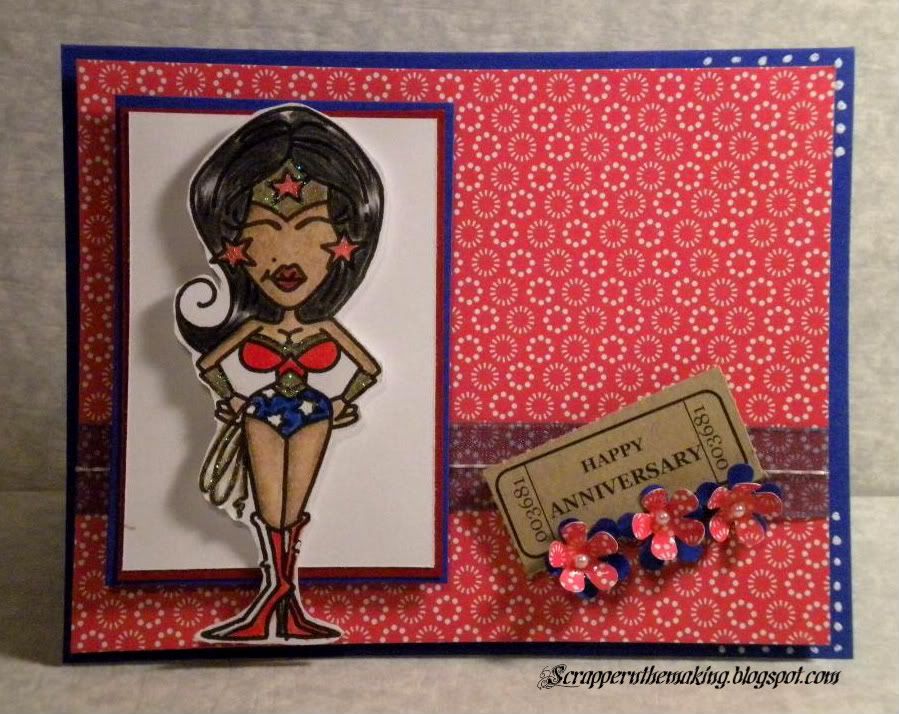 Hi Everyone I have a new card to share with you for the Week long "Anniversary/Birthday challenge going on at
"Bugaboo
" . Ok as soon as I saw her I told my daughter Brianna I had to have her. And so I did. Look!!! it's "Wonder Woman".. Does she not look soo "HOT" hehheehe I just Love her and I had to make sure I looked at a picture soo that I would not miss a Thing.. I grew up on Linda Carter (aka Diana and her Maj. Steve Austin..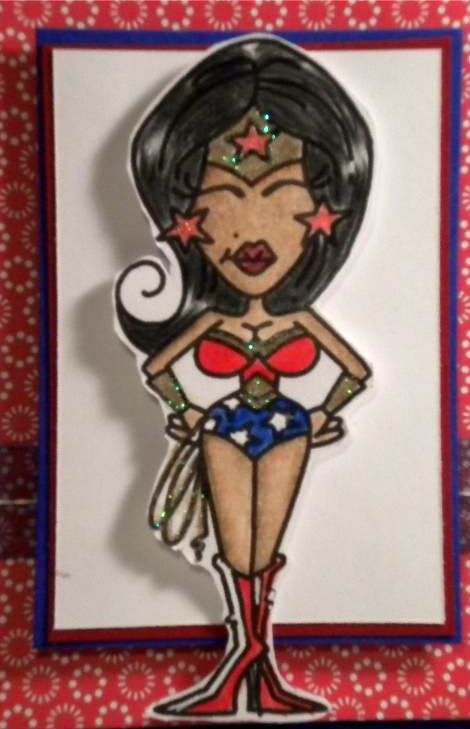 What is even Better is that Jodie is having this "out of the world" SALE with 60% off every thing in her
store
.. I got a few ( a little more than a few:0))) But it was soo well worth it. Something to check out.. She is from the "Dottie" line which has some of the cuties images. Coloring with my Prisma and OMS and my
red
sakura gell pen for her earrings and star in her "headband'. I used my "metallic gold pencil to color her "bracelets and "magic" lasso, and the out lining of her W.W. suite. Followed with lots of "stickles" to make them shine.
Card stock is from Michael;s, DP is Martha Stewart ( from a Scrap pack, I have had for ever., flowers ( I made with my "Eksuccess" small flower punch and added some Pearls. Pop dots to pop everything with.
This Day challenge is do design a card or layout using this sketch right here.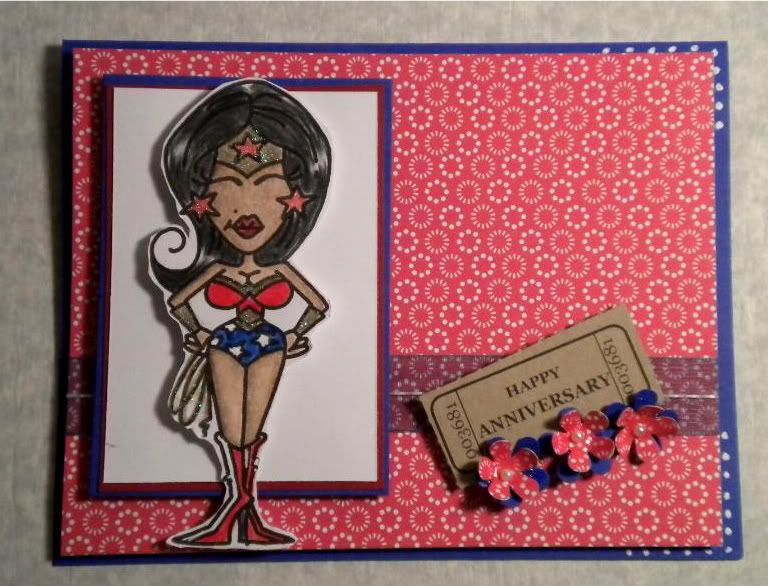 Challenges:
Happy Scrapping,