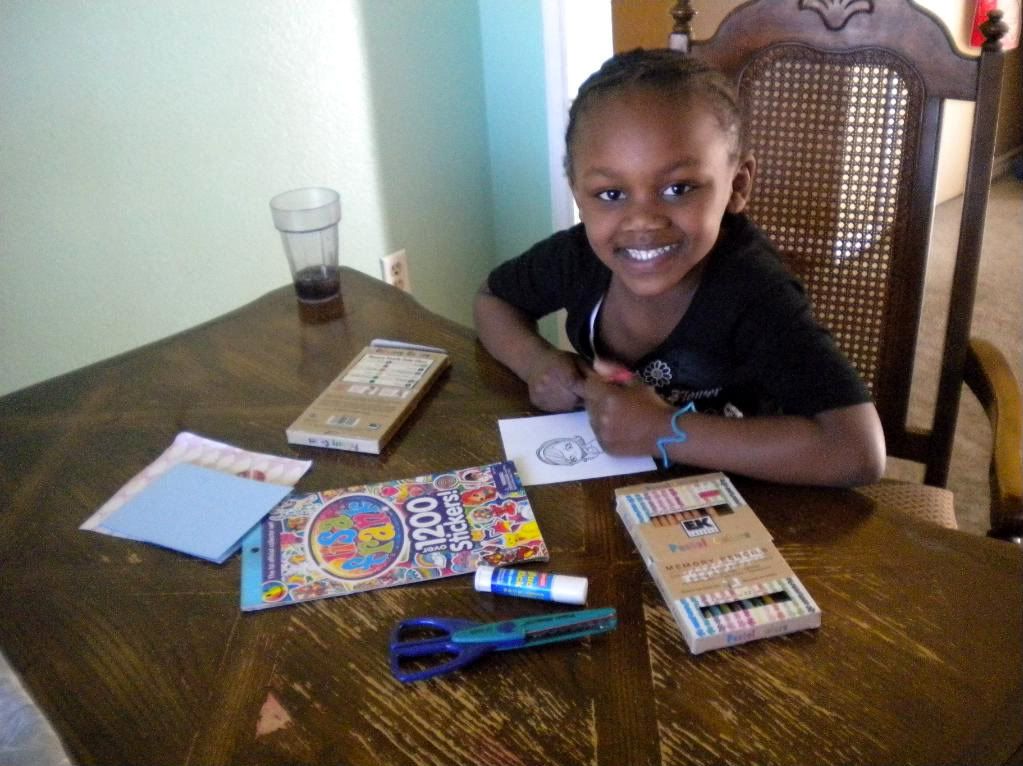 The Kids have taken over.. This post is being done (with the help of her mom :0)... by
Lynette
( 5 yr old DD of
Sharette.
It's Kids Days
( I love it we should have MORE on other challenges too :0) over at
SOG
. For this day challenge it's all about the Kids and our little crafters and helpers (which I knew that they are LOT of them out there. They want to see a project ( cards, layout, coloring page or what ever along with an
SOG
image and Create and have FUN.
All I said to my little one was that "mommy" needed her to make a card for me soo that I can post it on my Blog.. and she did the rest... I have often mention that she is taken after me and loves all things craft, coloring, stickers, and scissors. She even likes coloring pencils more that crayons. So this was just perfect for her. She choose (all my her self). "Bookworm Tia" I gave her a card '2' pieces of DP and she got to putting everything together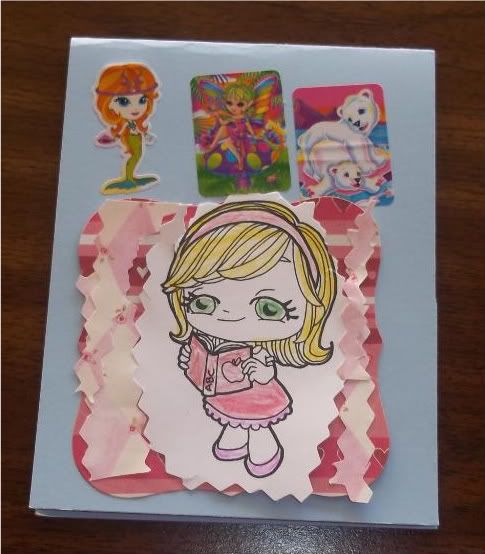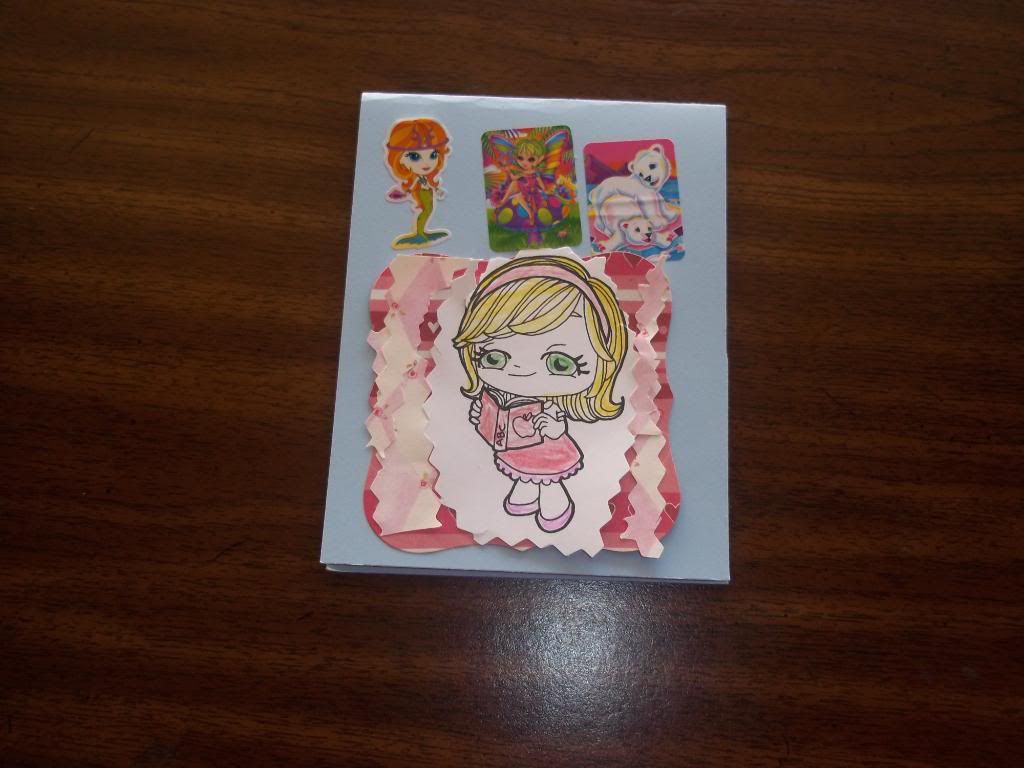 I did NOT edit the picture OR any thing just took a picture and uploaded
This one made me "smile" because she had to write her name on the back like I do,hehehehehe
And here we are Showing off our finished card.
Hugs,