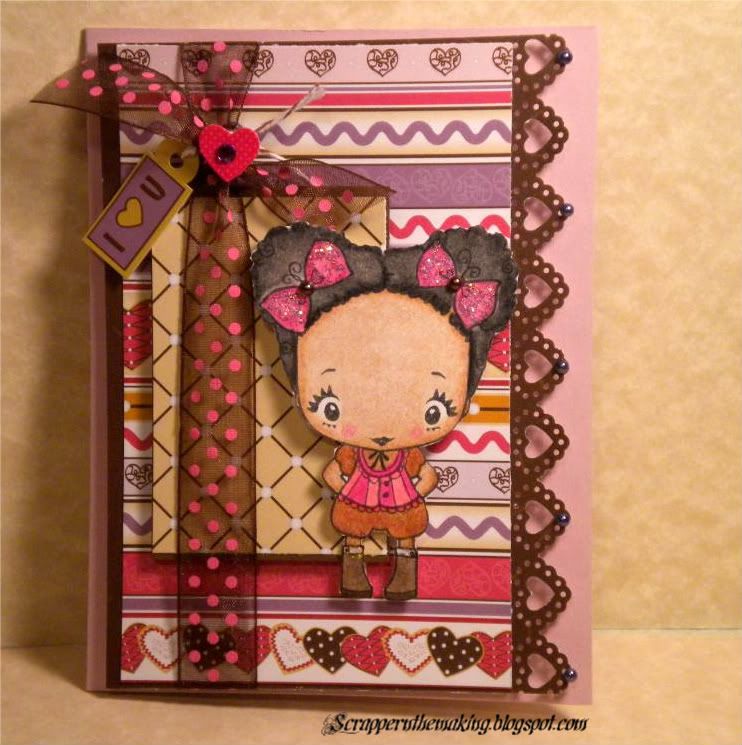 Hi everyone.. boy this week has come and gone already, tomorrow is Friday!!! I have another
Greeting
Farm
stamp.. yes and before it's asked I do have more that just them.. (I had my last two images several months ago, but never got a chance to get them on to a card... so I just wanted to use them before I did any other images. :0) But I also feel that they are my absolute "Favorite Rubber & Digi " stamp co. that I can use them every day and NOT get tired of seeing these sweet little "people" hehehe... This is Dee Dee from the "
Wild Sprouts
Collection. Look at her "little face" is she Not the sweetest. ( she reminds me so much of my 5 yrs old. And I have to mention my DP is it not soo "yummy" This is one of the newest 6x6 paper pack from
"Nikki Sivils"
( I have one other of her P.P & just love them her style is Gorgeous.. Please check out her blog she is showing all of her collection with a chance to when one. This one is called
"Sugar Cooke"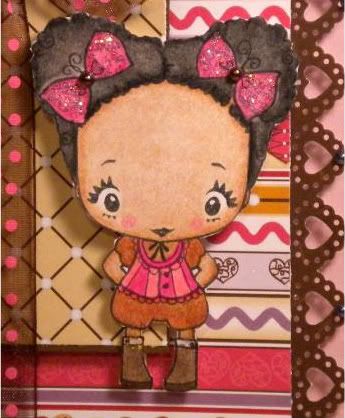 Dee Dee is Colored with Prisma and OMS. I added some balls (pearls from Basic Gray) to her pony tails. and added some stickles to her bow. ( my daughter loves dressing up with sparkles) and a little to her socks but its hard to see from the picture. Even though I colored her a while back. This is the First time using Dee Dee so I would say she is Something old because I have had her a while , But something New because it is the first time that I have put her on a card.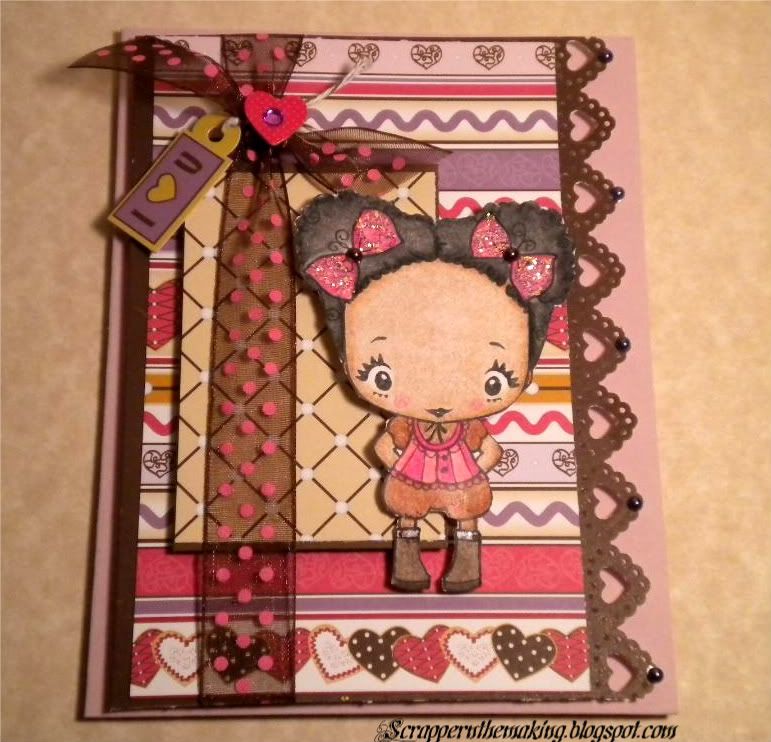 Card Stock PTI. New: DP and Card Stock Stickers are from
Nikki Sivils
(Sugar Cookie) Ribbon is from my stash (it is the last of it and I do love it soo. Punch Martha Stewart Pearls are from Basic Gray. Finished of my card with adding pop dots to pop every thing up. I hope you enjoy.
Challenges
Happy Scrapping,