I hope that all the fathers and dads, and granpa' s had a wonderful and Blessed Fathers day. We don't get to show them how much we appreciate them so it's great to have a day just to reflect on all the great things they do for us.I know this is a little (
ok
a lot) late :0) I just wanted to share two more images that I just purchased from
Mo's Digital Stamps
.
I just love her images and every time I think I found the cutes one she just comes out with another one just a little bit cutter!!1 I have made it clear that I am a HUGE
LAKERS
fan, it it the one sport where my husband, my son and I sit down and just enjoy it. Nothing was better that watching the Final game 7. WOW is as nice as a word that I can share, it was one of the BEST game played in a long time. So to celebrate them and their BACK TO BACK victory and in Honor of their parade that is taken place tomorrow I had to share this image.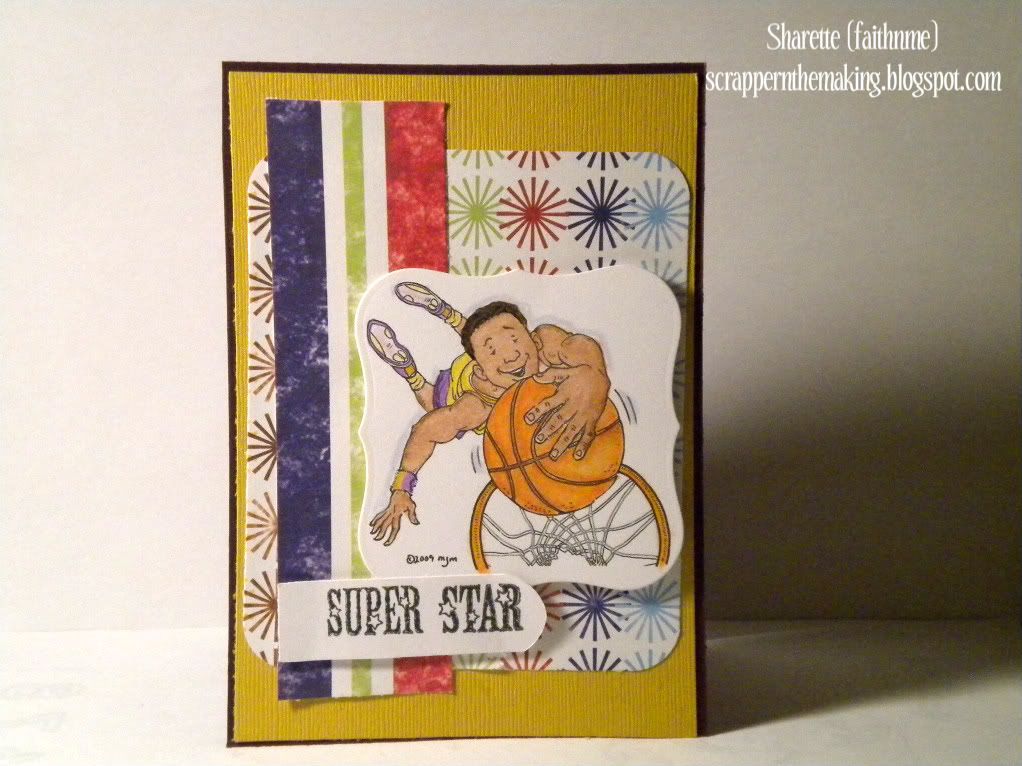 Challenges:
This one is My Most Favorite Card.. I love love it, and reading some of the comments so do a lot of u.. everyone said just what I said. "it reminds me of my younger son and daughter. He is the big brother and she is the little sister.. The Sentiment is from
Create with TLC
. if u have not been to her blog u should take a look. she has the best sentiment. (for me it's hard to find just the right words some times!!)
OHH
please look at her "teddy bear" my first attempt with my "Fun Flock".
Challenges:
Blessings,