Happy Monday my friends; this week my two oldest will be heading off to their summer job, working at a summer camp for the next 6 weeks.For my daughter it is her 2nd year working and for my son it's his FIRST he is more excited and nervous, but looking forward to making his own money..
lol
. Love the fact that they are growing into their own Independence's. For me I am happy that they will be together, for my daughter it was hard being away from home when she first got their but as time went on she got better.
I purchased a couple of Magnolia's stamps a few months ago, but have never played with them. I think i am a little intimidated with her. I think she is one of the cutes images out there (I love her little
afro
)and seeing the sites and blogs with her I am not the only one that feels like that. So to continue to step out my comfort zone I decided to give it a go. So here she is below I hope u like it.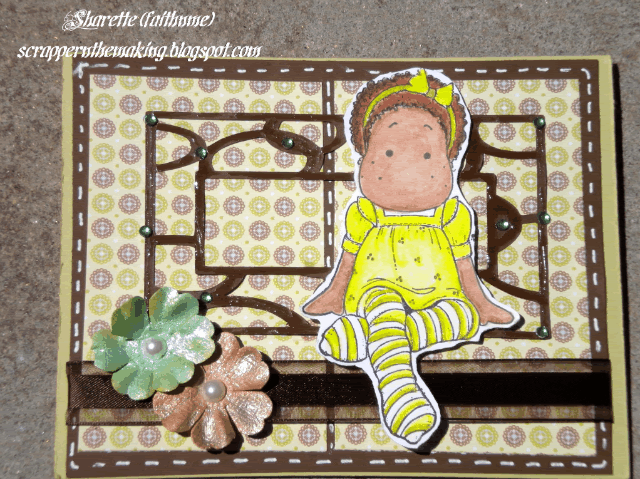 Recipe:
Images: Magnolia: colored with
prisma
and
Sakura
gel pen,Card stock:
PTI
,DP, S.e.i (
Michaels
),Flowers (my own made glitter mist), ribbon, pearls.
Challenges:
Happy Crafting,