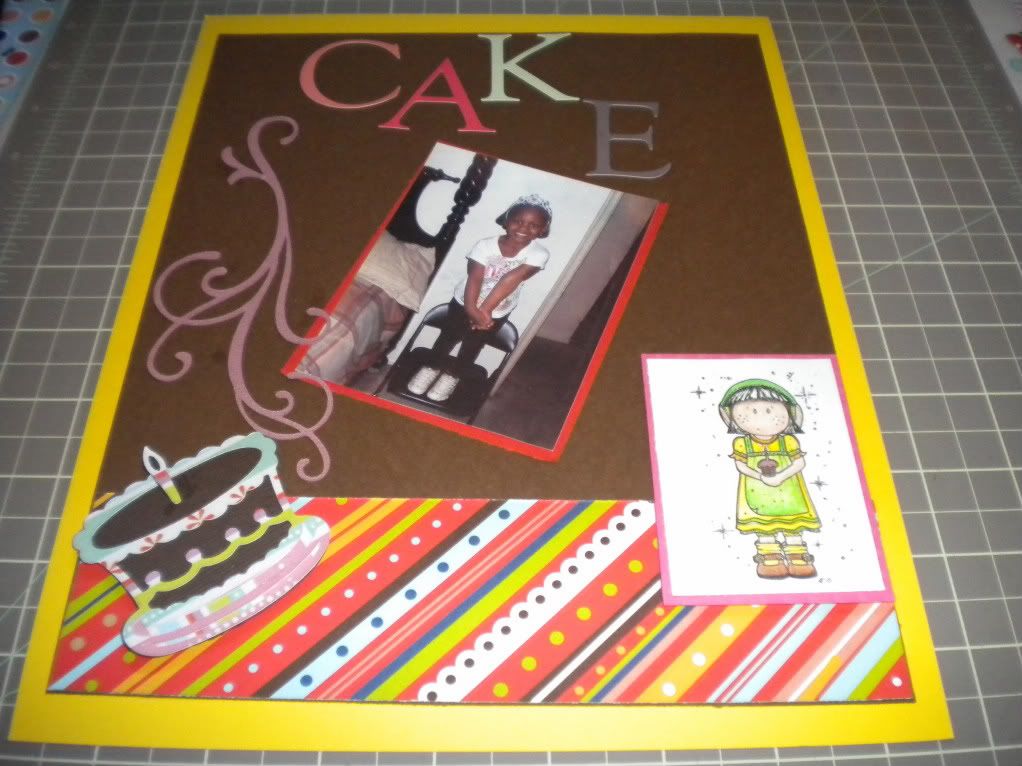 Hi everyone.. being a multi tasker at the moment.. making dinner and trying to post. I started the love of crafting thru Scrap booking, but I don't think I have posted a scrapbook page since I started my "blog".I know that they R countless challenges out their with some awesome sketches and layout. But as much as I try I just don't seem to take the time to start or finish with my scrap booking.
Over at the
Latte Lounge
the
Stamping Boutique
is celebrating a birthday with a party tomorrow.. so if you haven't heard the news you may want to head on over to the Latte Lounge and check them out..
I made a 8 x 10 layout page and it shows a picture of my youngest baby celebrating her 4th BD (which was last Oct :0)..... Now that I have gotten this one done I know that I will want to take that to influence me to do some more.
Recipe
Card Stock: Bazzil, Stamp Image : Cupcake Audrey (Stamping Boutique)
DP: Oriental Trading Co., Cake: Cricut Stretch your imagination
Blessings,
Sharette