Happy New Day and New Month.. April is a special Month in my house hold... Not only is it Jordan's Birthday (my son) but it is Also his Mom's Birthday Month :-) we are one day apart, the 27th and 28(Jordan's is the 27th) So of course he is making his plans for his big day ( he wants his own "cell phone" Is that what every 5th grader wants????? will keep you posted...
On to my card... I had soo much fun making these
"two"
cards. Everyone is sticking to a
"Spring
or
Easter
Theme";
of course!!!....
sooo when I saw the sketch for
"Mojo Monday"
I had to challenge my self to try.. This is my first attempt at doing a circle card.. And I was excited that I did it.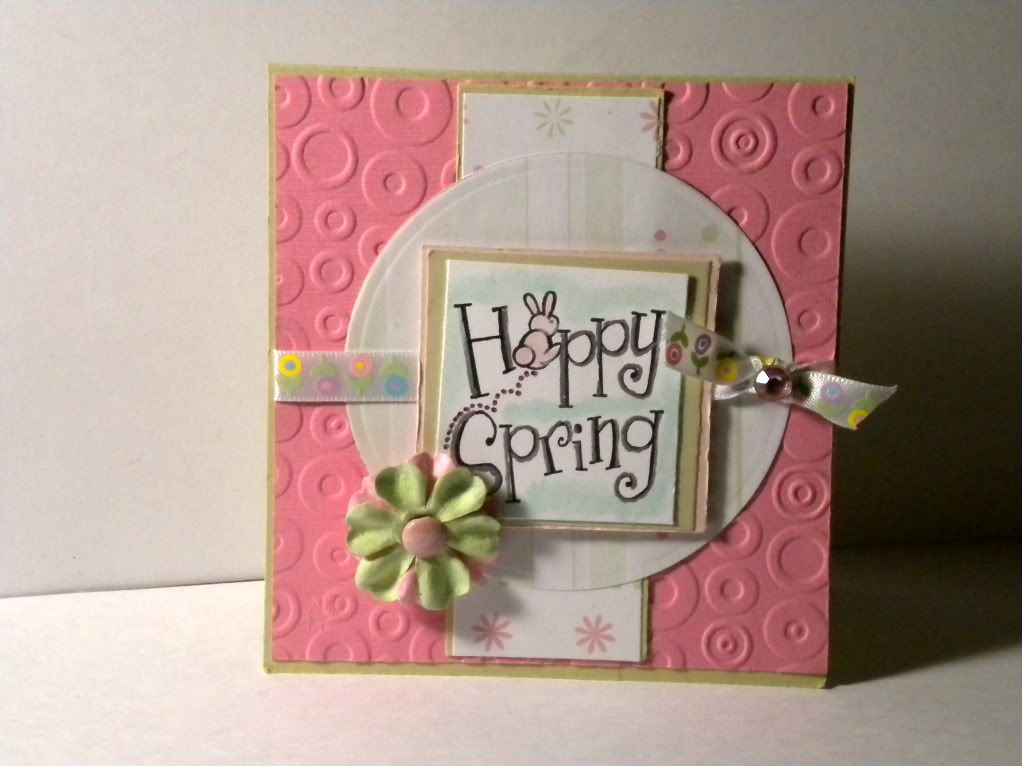 For my "Square Card. Cardstock: PTI, DP:Best Occasions, Lrg Circle Nestie,Cuttlebug Emb Floder:"Spots & Dots", Stamp: Craftsmart(Michaels), Ribbon,paper flower, brad & emblishment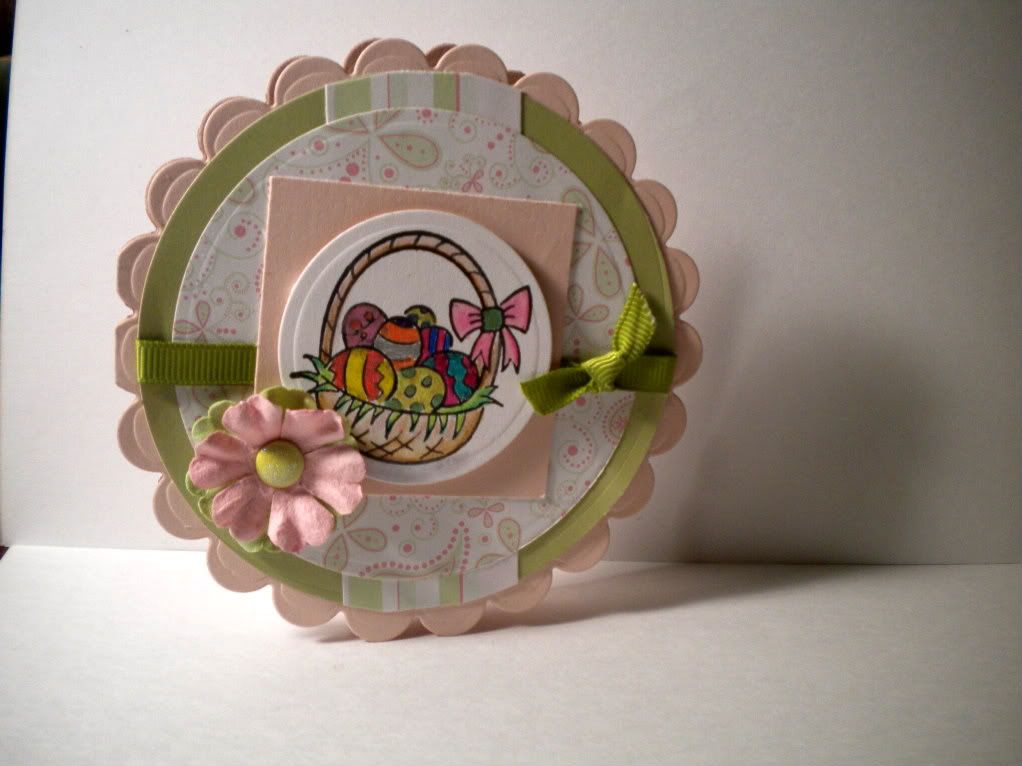 "Circle Card" Card Stock: PTI,DP: Best Occ,Large Circlel Scalop Nestie,Stamp: Craftsmart(Michael's $1 bin), colored with Prisma & Martha Stewart Glitter Pen, Ribbon: Stampin Up,paper flowers, & brad
Challenges:
Hope you are having a wonderul day
Happy Crafting
Sharette :0)