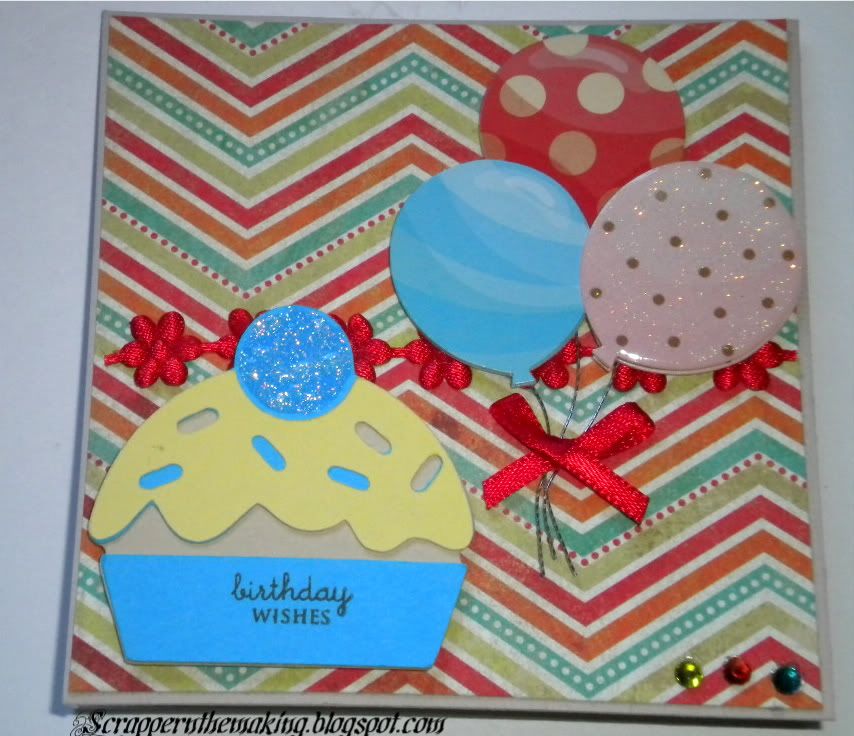 Sorry for my Pictures.. it is really off centered. :0)
Hi everyone how was your Saturday.. mine was just Beautiful. Looking out my windows I see that our trees have turned a Beautiful Mustard Yellow and are starting to "Fall" and the Sun is still out but it is not Hot just nice!!!
I want to share another "Cricut" card. MY daughter asked me to make a card for one of her "besti". Don't you just love being able to create for you or family a nice card or project instead of having to go to the store and buy something. I know that I do!!! I made a book mark a while back with the same DP and embellishment (choose to not show because I don't want to seem like I'm back sliding with my new project. but I thought that along with the bookmark I would make her a card to go along with it.
For my card the Cricut Cart is the cricut lite "slumber party" for my cupcake. The balloons is actually a sticker from Recollections (Michael's)Card stock is Bazzill, DP is from MY Mind Eyes, sentiment PTI, blings/gems are my I-rock gems. and I used some stickles to add some sparkle to my cupcake.. I think that my DD's friend is going to Love it.
Challenges:

Happy Crafting,