Good Afternoon; I am truly enjoying my late afternoon early evening here in my neck of the woods. I have dinner on the stove, my DH is enjoying having the TV to him self and my
kidos
are doing there own thing.
Wanted to share this cute cute Boy card. I made I think this is only my 2nd one that I have done. I have had this paper pack from the dollar bend from Target for a few months now and did not now when or how I was going to use it.. And then I saw the challenge over at "
C4C
and their theme was of course a Boy Card. I am also trying to do much more with my "
cricut
" so I used that to cut out the little Dog House. My
Digi
Stamp is a freebie from
Victoria Case
that I have had for over 6 months, I colored him when as a practice with my
Prisma
so he is Recycled.
Happy Scrapping
Sharette
(
faithnme
)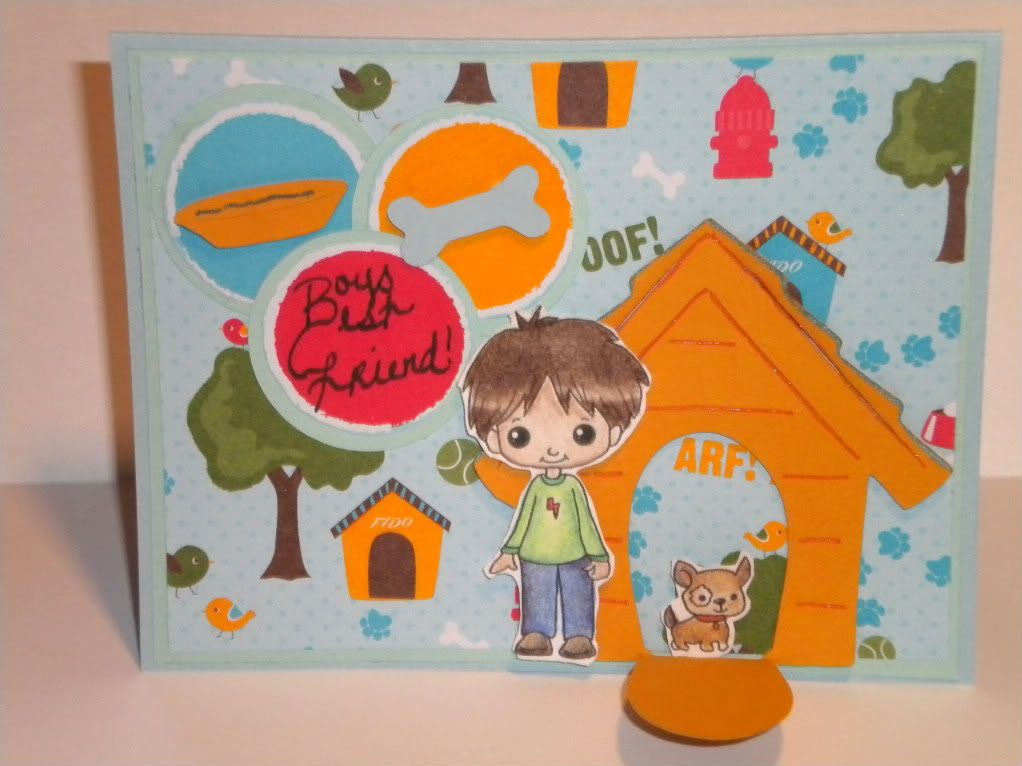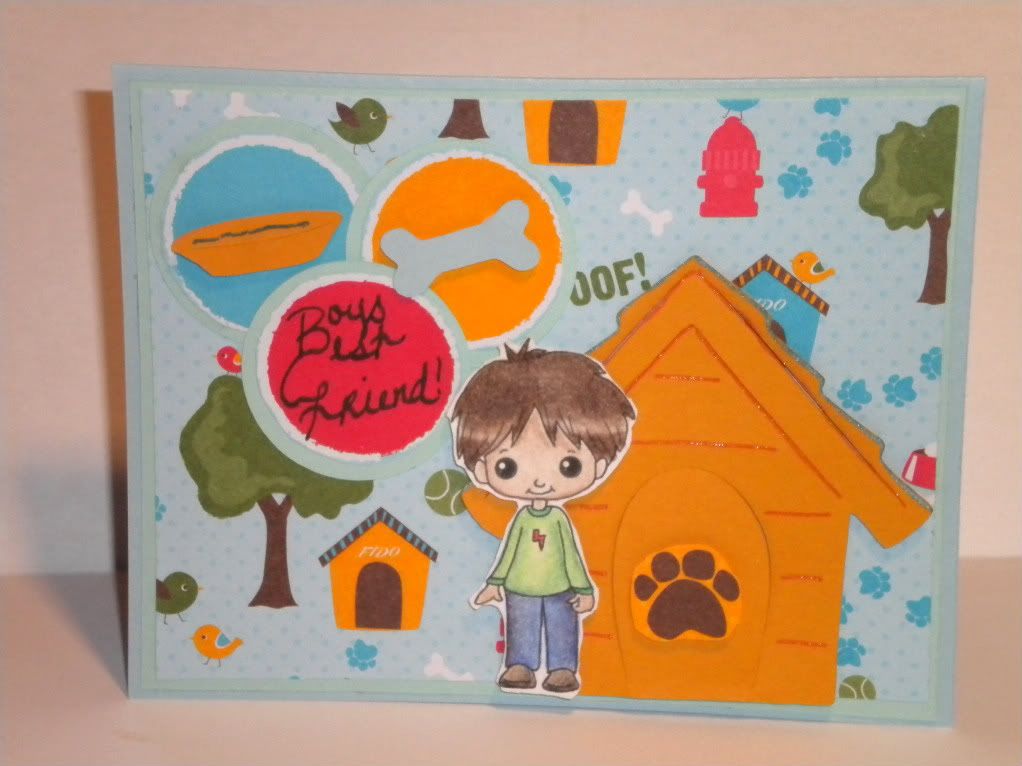 Recipe:
Card Stock: Recollections, DP-Target (modern tails collections) Stamp
Digi
-Victoria Case,Dog House, bowl and bone-cut with
Cricut
, Sentiment -Mine