I hope every one is enjoying their Saturday afternoon. looking back it has been about 2 weeks since my last post.. Dealing with some Family and Personal issues.. Some time for my self It takes a while for me to snap out of my "funk" (as my mom would say) Belive me I have tried several time to clear my mind with doing what I love most which is my "crafting" but i does not always work out.
A day or to ago my Daughter wanted me to make a birthday card for her friend.. She stated that she had already promised her a card from me, So I could not dissapoint her and so I did. and one card actually turned in to 3 cards.
My first card is an entry for this week's
Mojo Moday skectch challenge # 137.
I got these really beautiful DP from K & Co that where on sale for 20 cents per sheet at Michaels I knew that I had to use it. My stamp was a set that I bought from Ebay.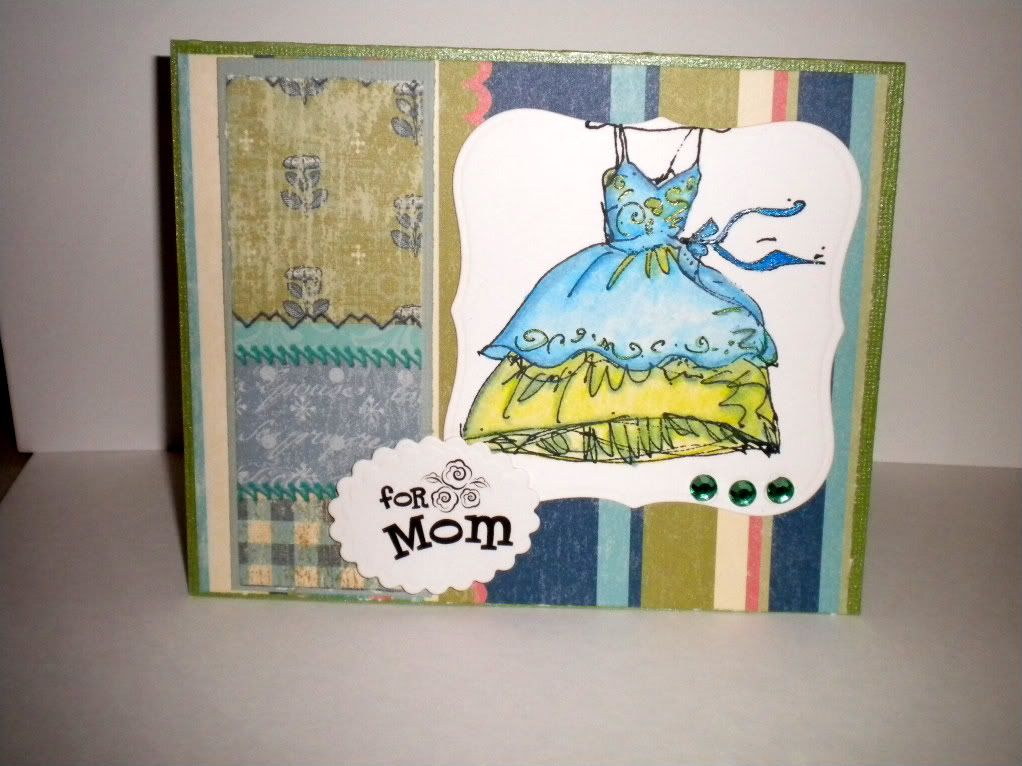 Receipe: Cardstock-Bazzill, DP-K & Co., Sentement: My Grafico,Stamp cut with Nestie, Emblishment