Ok. I am back home. I have been traveling down to LA for the last 3 weekends straight.. NO rest in between!! So happy we will not be going down any time soon., at least until next year :0)... It is only an 1 drive but when we are packed to the rims with kids and baggage is really not as fun as it sounds. I do LOVE my family.. BUT it will be so nice to finally give my attention to getting our house ready for Christmas, which is coming SOO fast. wow!!
SO I want to share my card for this week challenge at
SSD
. We are to make a
Tag
This little
"sexy santa"
is just too cute I love "Santa Suite" which I colored in pink with my prisma and OMS. and then added a little sparkle and texture with some "sparkyfluff". I also added a second image from SSD. This gift is from a stamp set "waiting 4 santa". I used my photo software to crop out the little gift then I layered it twice and colored with my "sakura gell pen" in a bright green and pink". Mrs. Santa is also layered twice to add a little shadow and I popped her up with some pop dotes.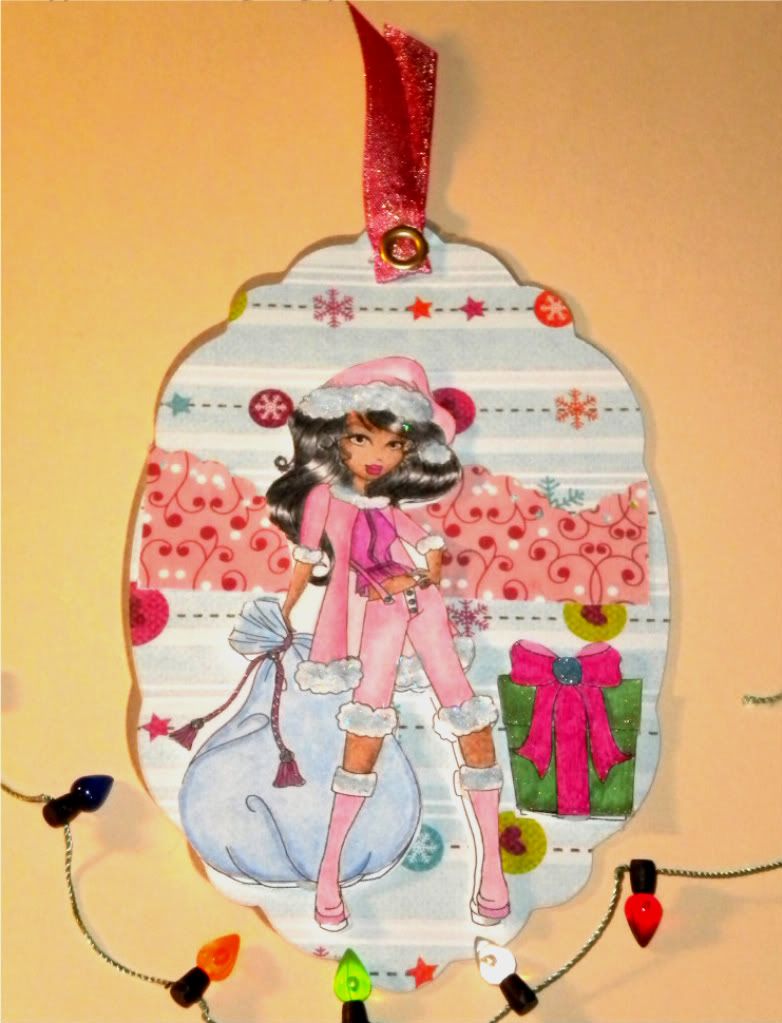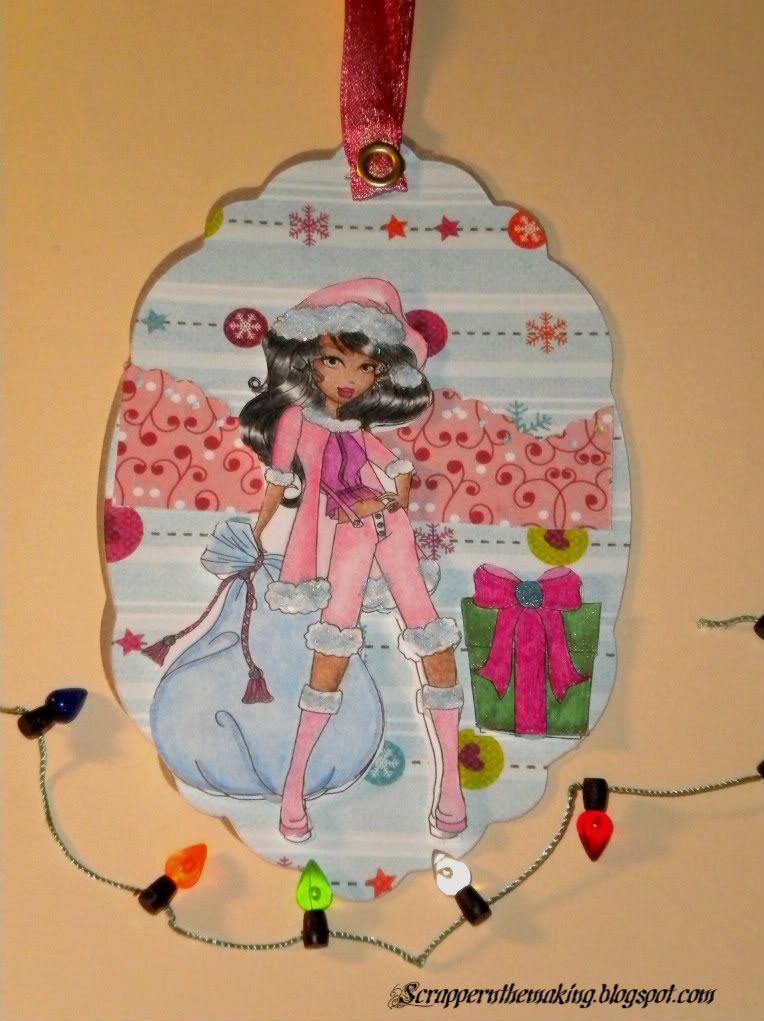 also for the following challenges
Happy Crafting,