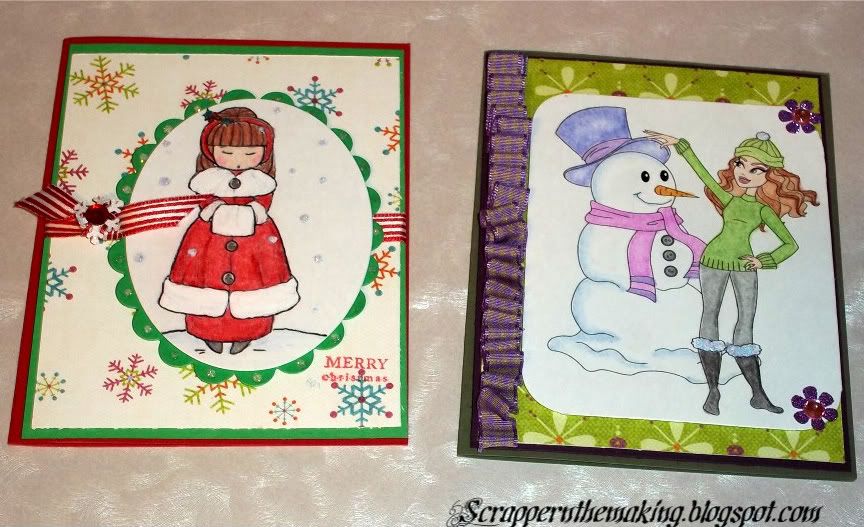 Hi everyone here is day 7 of my 12 day card series. Today is what I call "Retro" Now these R not older card that I have posted before ( I was up at 1:00 am this morning making them and enjoying a little "me time" :0) why I consider them to be Retro is that as for the "Stamp Images" where two of the first images that I had ever colored as I started blogging and creating cards. My daughter came to me yesterday saying that she needed me to make a few more cards ( she actually said 5 cards for her friends) and she wanted them for "today" so that she could mail them off. I did not have know what I wanted to do But as I was going thru my "christmas" DP file I found about 4 stamps that I had colored and just never made any projects with them. It is soo good to look at where you started and to see how far you have come, now please don't think that I feel that I am now a "professional" hehehe but I have learned soo much it this past year and I love being able to see that in my coloring now.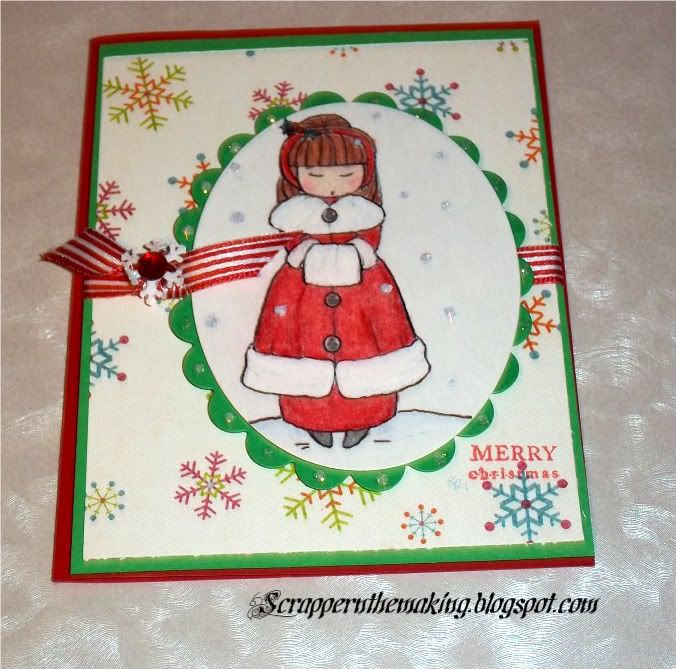 This little sweet girl is from
Digital Doodling
(Wendy closed her blog a few months ago but has left it open to allow any one to get her freebies (which she has a TON:0) to take and create with.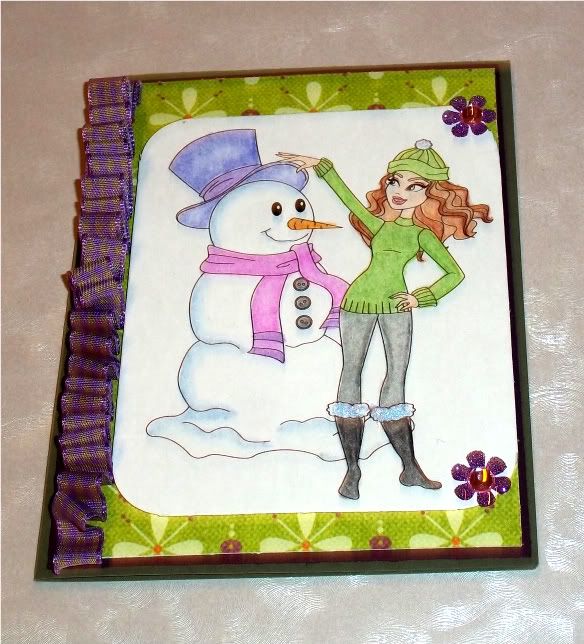 And of course this image is by on of my favorite Co.
SassyStudioDesings
This was one of my very "first" stamp that I bought our "won" IDK
Challenges
Happy Scrapping,