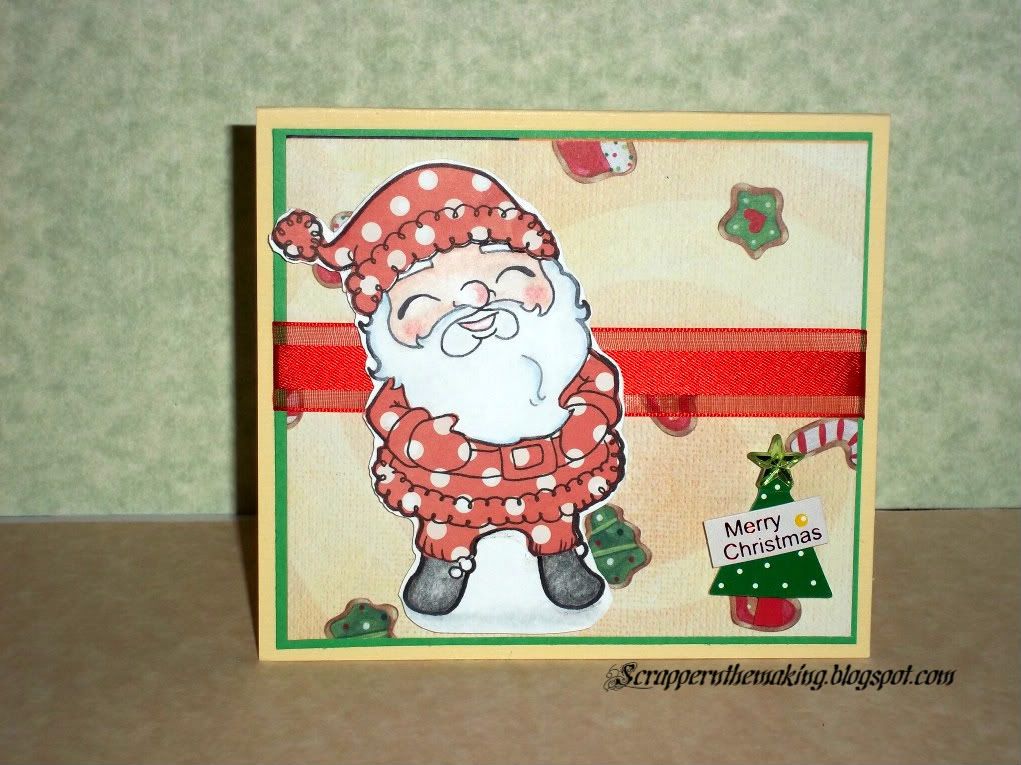 Happy Sunday everyone I hope you are all enjoying your Sunday.. Have you put up all your Christmas decorations??... That is what I have been up to for the last 2 days. My kids would not even let me near my craft area until we got our tree up and finished our decorations. ( only thing left to be done is the lights outside and my DH and son are working on finishing those up as I am typing.
I made this cute little Santa for the Digi Day Challenge over at
SNR
hosted my on of my favorite "digi site".
SOMEODDGIRL
. I paper pieced Santa in this cute little red Polk-a dot- paper.. My little one just fell in love with him, but wanted to know was that his "santa suite".. LOL I told her it was his PJ's that he wears when he is at home.. hehehe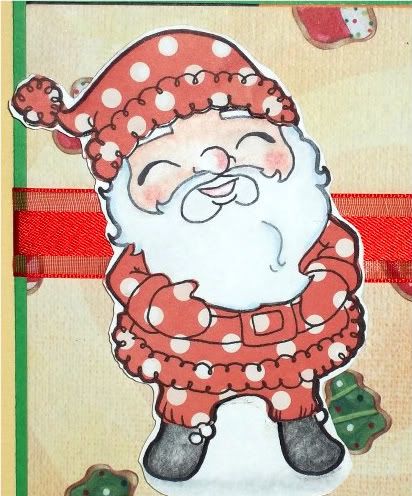 The rest of him was colored with my Prisma and OMS ( like his red nose and cheeks does he not look ohh soo Jolly?? for my DP it was some scraps that I had from last year and the little Christmas tree embellishment is from Michael's
This card is also for the following challenges:
This card is not really for any other challenge but I wanted to show it as it was for the 2nd challenge at digi day.We had to create a card with the color of the "candy cane"
Green
,
Red,
&
White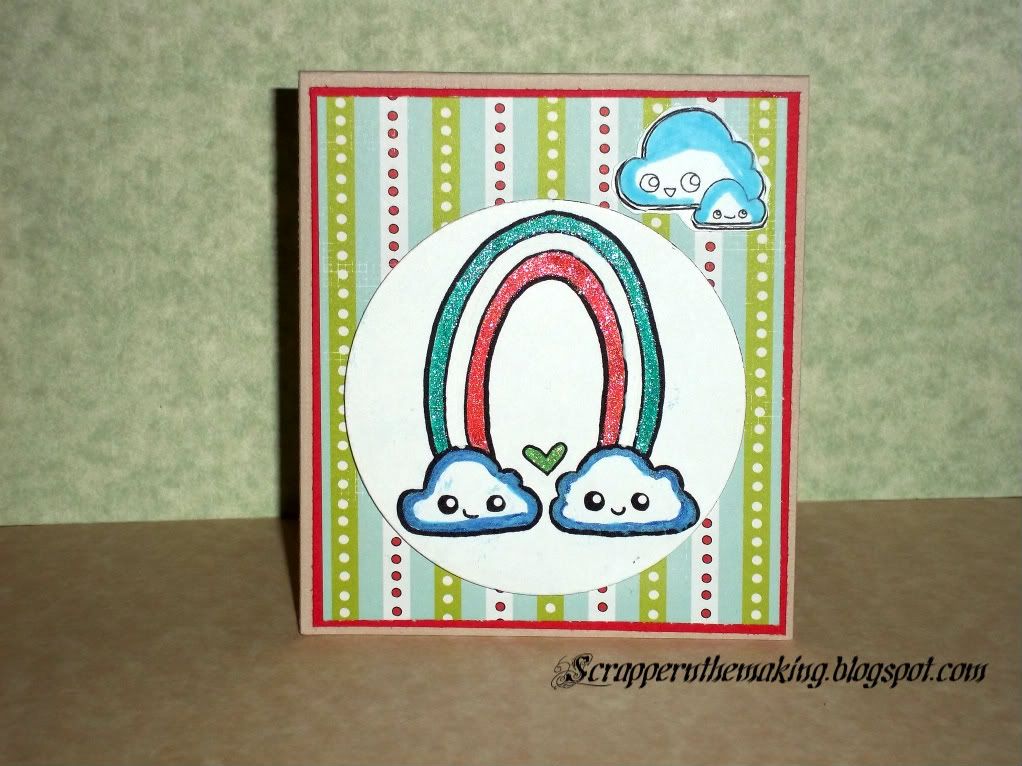 Happy Crafting,