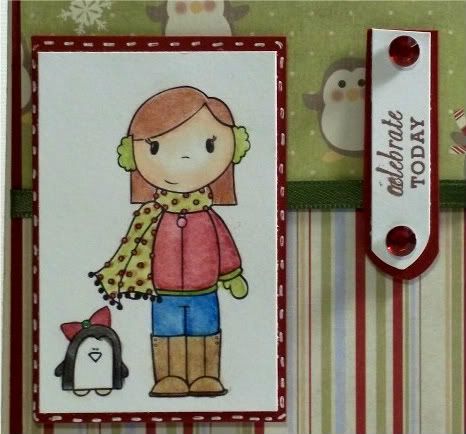 Day 10: Keeping this very quick. This digi set is by "Lori Designs for Claudia & Co. I colored her and her little friend with my Prisma and OMS the DP is from my winnings (its a paper pack for card making, but it does have the cuties DP and background paper.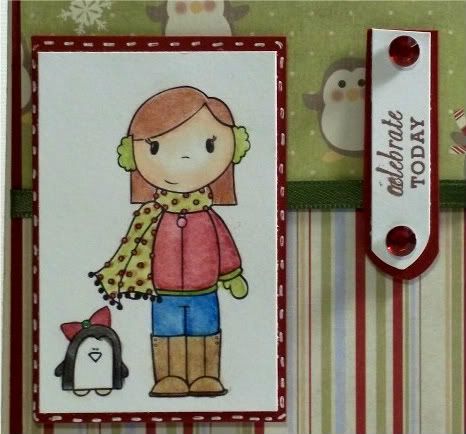 Challenges:
Day 11: Here is my last card. I combine them since I was soo late with posting :0)
I call this one " Clean & Simple" very easy to do.. I so the base idea of this card on my friends
Piali" Blog
and just loved the cards she made with the sketch. The Christmas trees and DP are from the "colorful Christmas collections from My mind's eye. I used my cuttle bug folder to add some dept and texture and added a little snowflake.
Challenges:
Happy Scrapping,