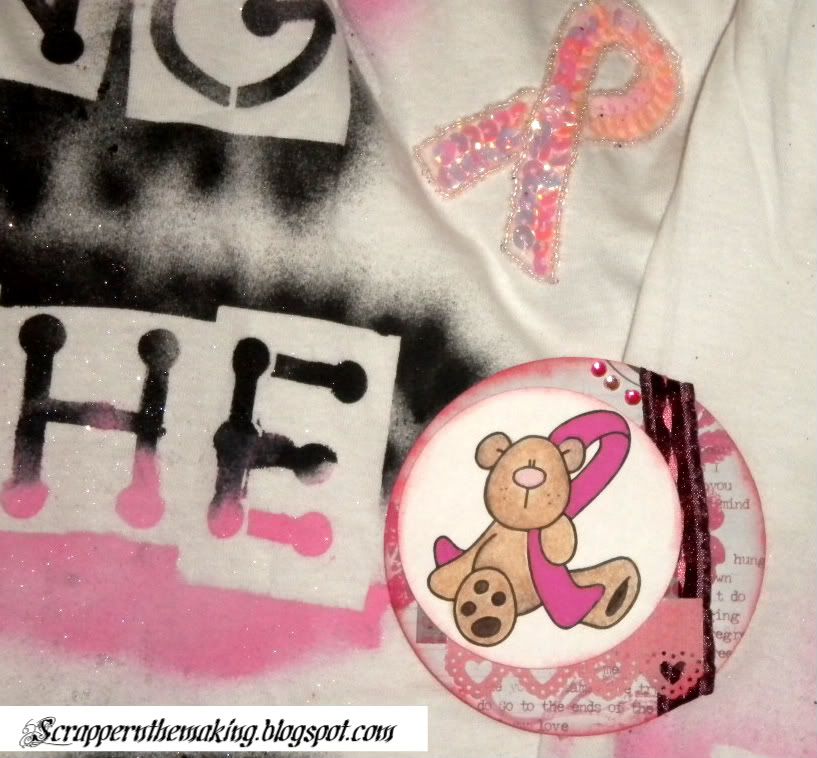 Hi everyone I have something AWESOME to share with you today.. We know that October is Breast Cancer Awareness Month. so there are many challenges out there for us to show and share our commitment for a cure. I have not had much chance to enter a lot of these challenges, but I did find a couple of them and and working to finish up a few project that I have to show my support.
But along with my card which shows my cute
RibbonBear
and his super
PINK RIBBON
for this week's challenge at Catch the Bug. This week's theme is "Whats your Cause" They want us to show a cause that means something to you or that you are involved with. My daughter and son are having Brest cancer Awareness day tomorrow at school and they challenged all the students to show their support for the cause by wearing
PINK..

My daughter is in the Year Book club and so she has to take part with pictures and pages for the year book so,
Brianna decided that she wanted to decorate some shirts for her and her friends to wear ( and yes Christopher is showing his support by wearing pink on his shirt also.
Please see her shirts that her and Christopher did with some stencils and spray paint.
( I Love the Treasure UR Chest sentiment)
I think that they did and AMAZING job and I am so Proud of them for wanting to show support to such a well worthy cause, BUT more so that we as a family can have discussion about thinks like this.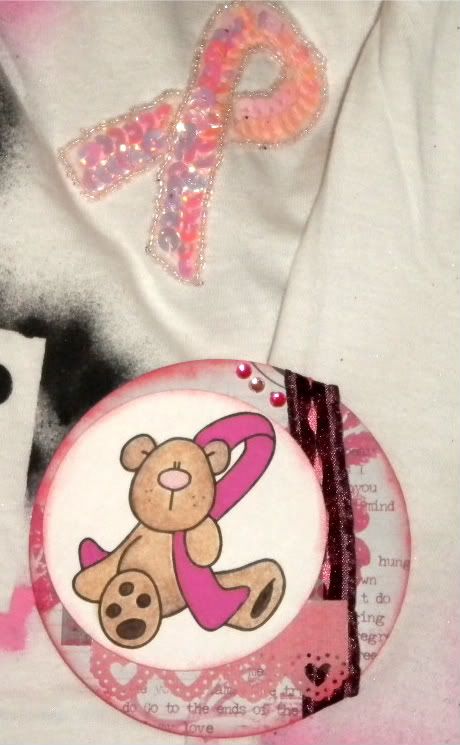 Challenges:
Happy Scrapping,