A very quick post. This is my card for the "
second
" challenge that Faith -
Delightful Inspiration
is hosting on her group over at
CDAC
. the image is called "On The Line" and I just LOVE it I think it is one of my "favorite" image from Faith. I decided to make a "circle easel card" It was so very quick and easy to make and I had fun making it.
The DP, flower, & dew drops, is from a set that I won I don't remember the name BUT I just love it so .. you know when you have your favorite stash you kinda of use it very sparingly. lol.....The sentiment "Laundry & housework & children, Oh My" is another great sentiment from Paulette over at
Create with TLC
and it just went PERFECT with the image.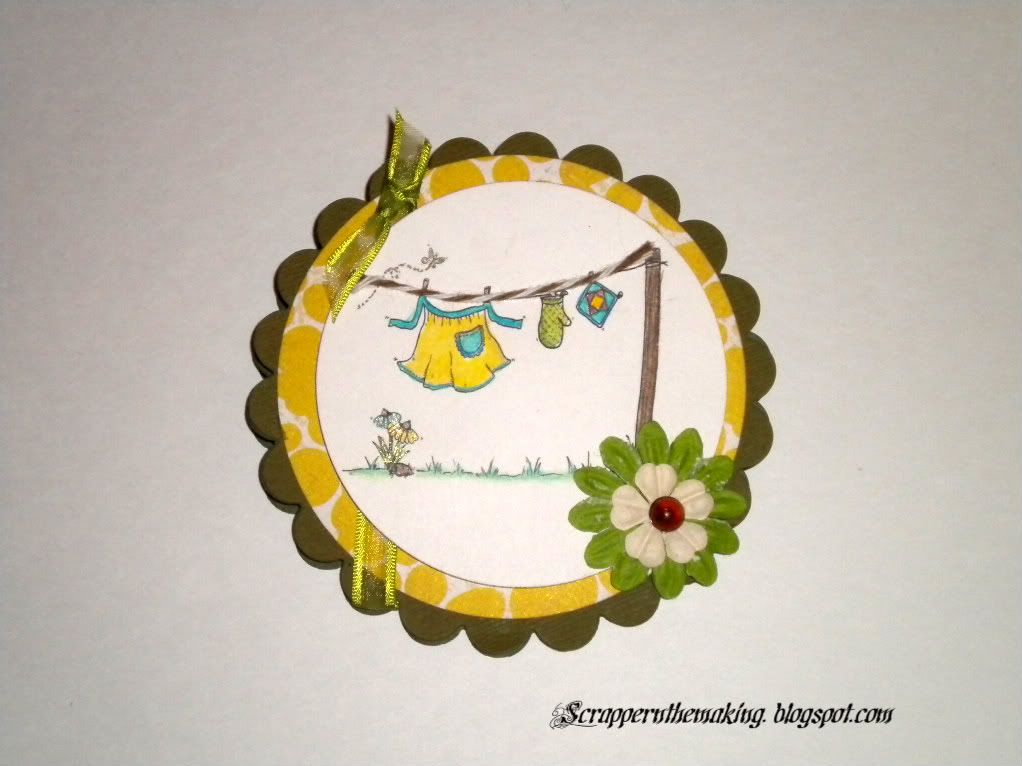 Challenges:
No time to Stamp
- Something n 3's I have 3 (dew-drops on the inside.4 if you count the on on the flower ;0)
I am hoping to play along with a few challenges and some hops today!!! I know it will be fun :0)
HAPPY W.C.M.D