When I was making my card I had NO!! idea that her sister was going to be using the same idea (wand) on her cup cake.. She is the best BIG sister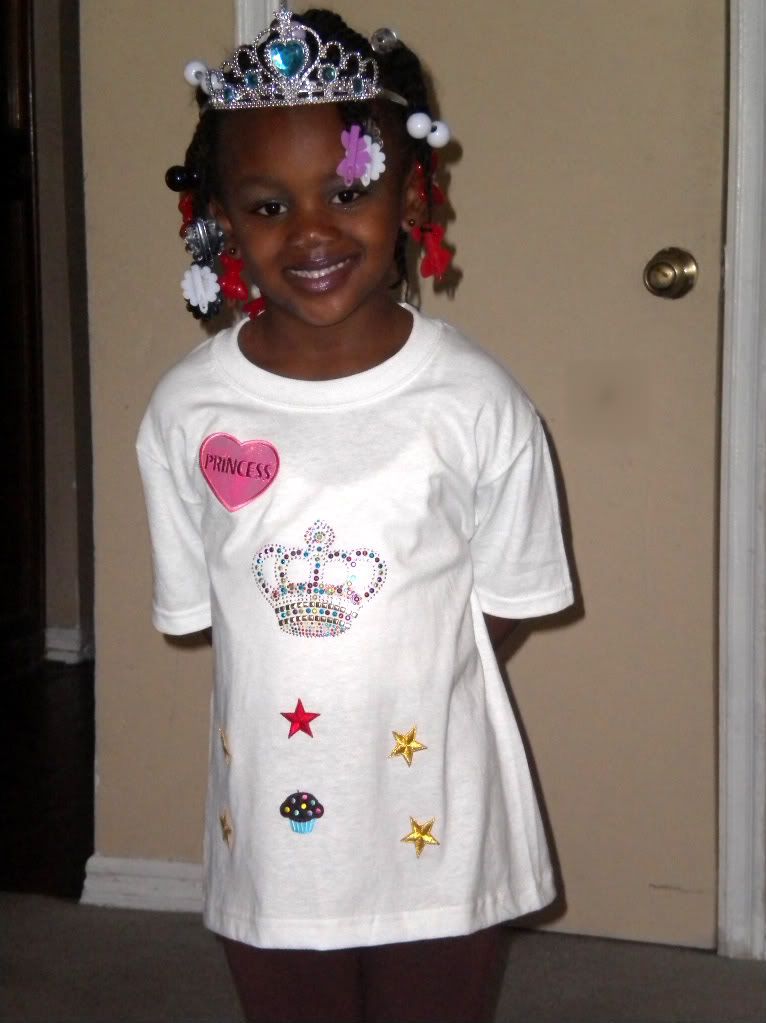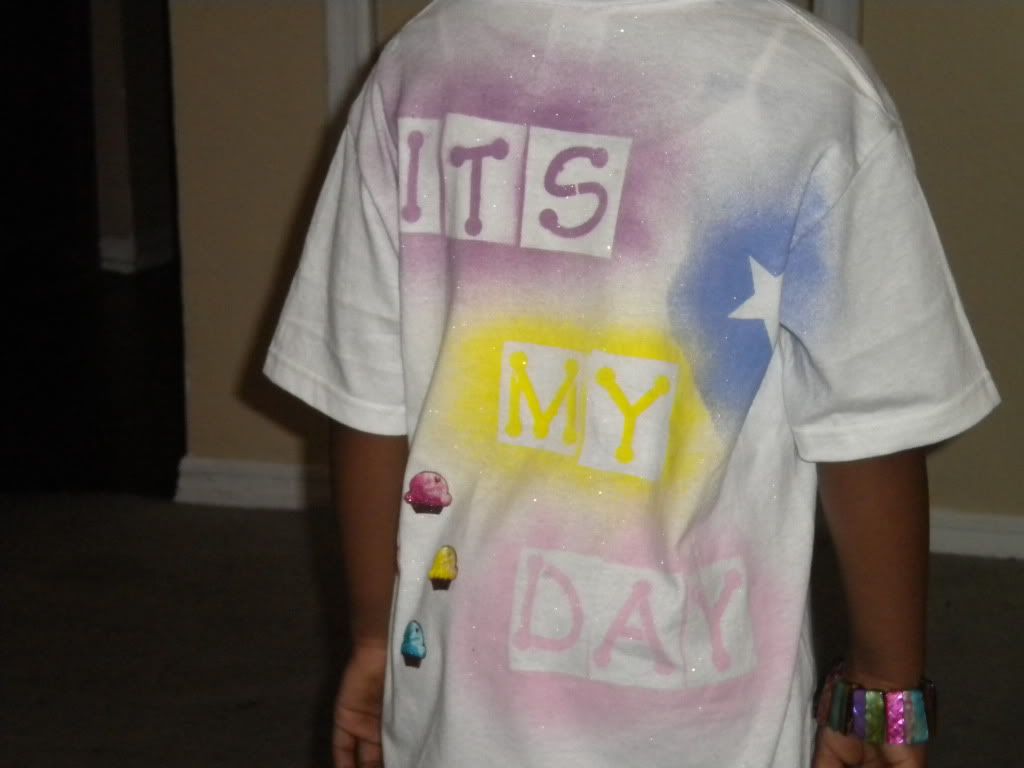 This is another gift from her Sister (she make the shirt her self)
Today is 10/10/10 and it is also Lynette's Birthday and we are having an AWESOME day. I can't believe 5 yrs has past by already.. We told stories to her about the day she was born and how excited we where to have a "baby girl" in the house.. She is a very strong headed little girl, She knows what she wants and will not back down.. (it gets her in trouble sometimes:0).. But she is also the most loving little girl, and I would not change any thing about her..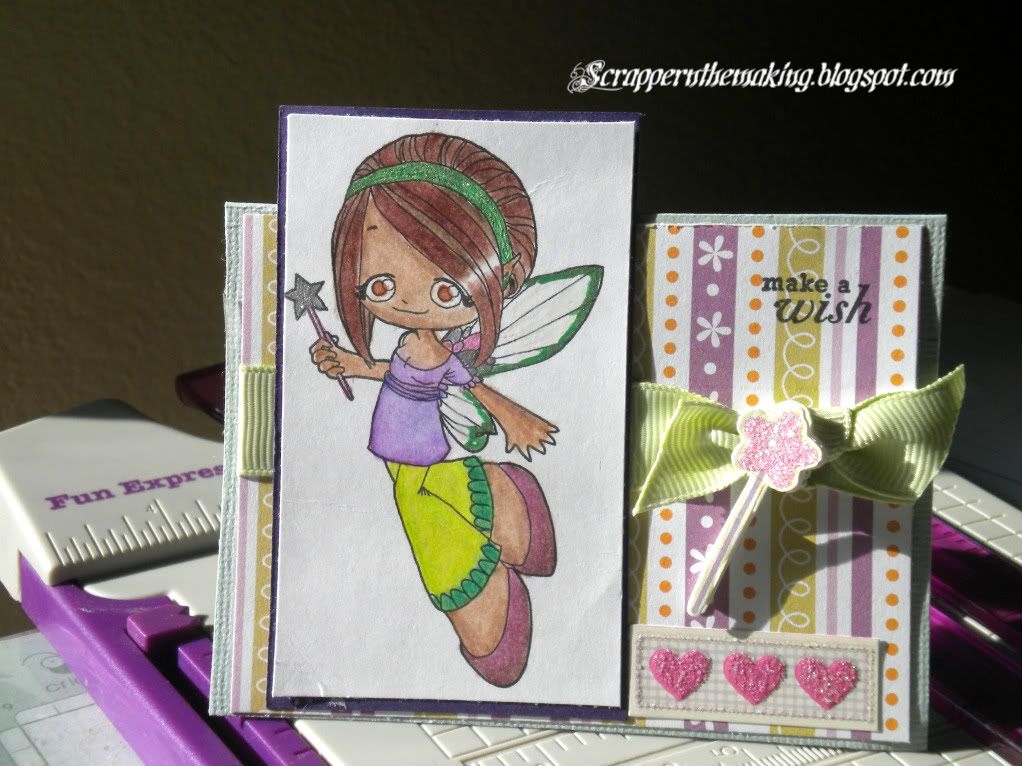 My card is for the last challenge or the 1st for
SOG at SNR
. This is " Magic Mae" and I just love her, look how cute she is.. I just love her and she looks like my "baby".. for the challenge we were to make a card smaller that 4x6.. mine is 4x3 and the DP is from the Easter set from PTI. Ribbon is SU.. wand and hears are from K& Co. Princess sticker sheet. I colored her with my Prisma and OMS and my glitter pen Sakura gell pen.
This card is also for the following Challenges:

Happy Scrapping