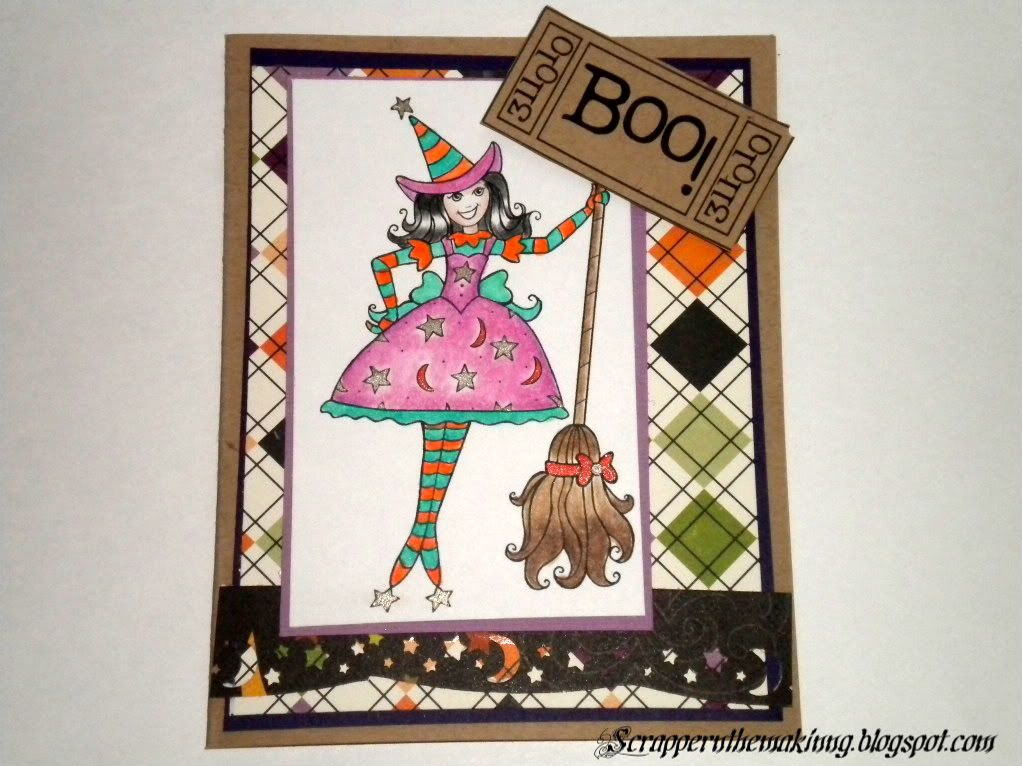 Hello my wonderful Scrapping & Crafting friends. I have been away from you all for almost 2 weeks. I had NO INTERNET and SO had no way of connecting with any one in my Computer ( I NOW know what it is like to go thru
"with-drawl"
and it was not FUN.. hhahahaha BUT I'm Back and ready to get back to my love of my craft. even though I had no computer access I was at least able to do a lot of my practice with my coloring. so at least I did not feel totally abandon.. :0)
So back to my challenges and I am starting off with a challenge for
Michelle Perkett
. This week the theme is
"Witches Brew, Halloween Mix!"
Make a project or card with a witch or any Halloween image from Michelle's shop. for my image I used this super cute little witch called "Candy" I love all of Michelle images. and this one is one of my favorite I love all the elements to her.
This card is also for the following challenges:
Happy Scrapping