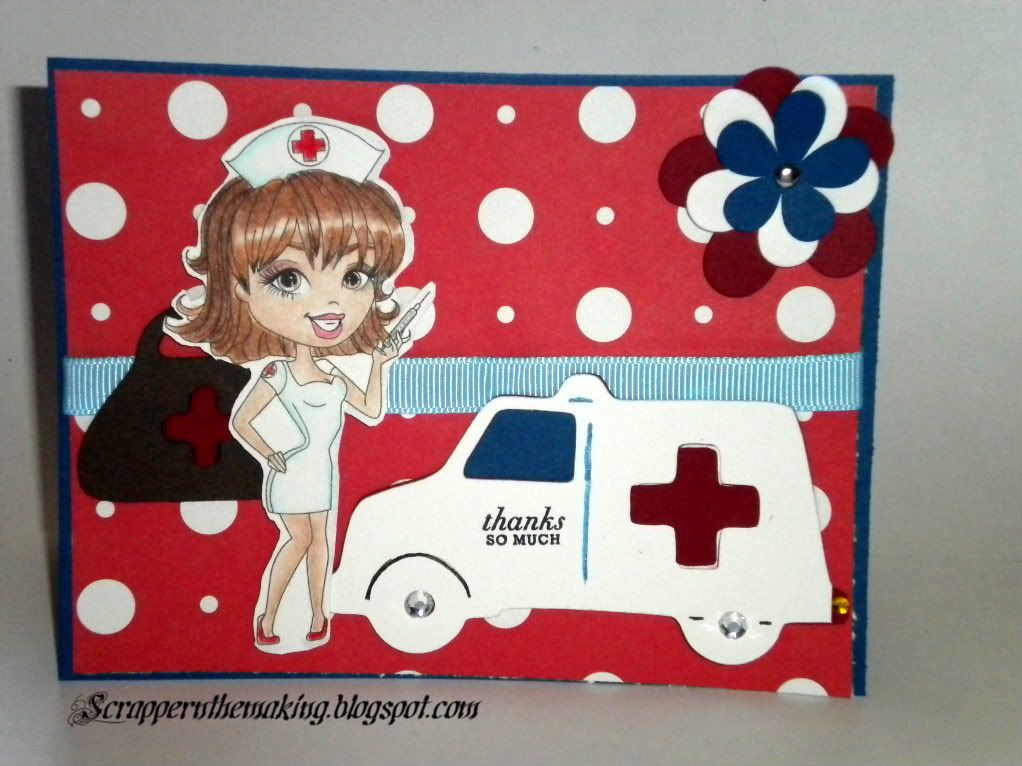 Hi everyone I am enjoying my Sunday Afternoon and I hope that you are too.. My DH has spoiled us soo today,, we woke up to a Grand breakfast .. table settings and all and now as I set at my craft table he is in the Kitchen making dinner ( I am Blessed to have a wonderful partner like him in my life) He loves to cook.. But we do take turns making dinner as well as my oldest daughter and my son has now been in the kitchen twice to begin his training :0) ( we believe that both the girls and boys should be able to learn how to cook)
Enough about me. I wanted to share my card that I have entered in for
Robyn's
challenge over at "
My Pink Stamper"
we are to create a project in memory of
Sept 11
. Then I saw that I had missed out on the release challenge for
Sassystudio designs
. Even though I missed the challenge I just fell in love with this sweet little Nurse Honey is she just not SOO Sassy and Fab. I follow OWH so I am getting a small box of cards that I have made to send out to them.. so this will be perfect to end with. I colored Nurse Honey with my prisma and OMS I just love how she turned out. And of course I had to use my Cricut. I love using my cricut with most of my card project now I don't need to pay for extra embellishment when I can make my own :0)
for the flowers I used my George Basic and Shape and my EDPD cart for her very cute little "medical bag" and the ambulance. then I blinged out the wheels and the back lights. Sentiment is from PTI and stamped with Memento "tuxedo black"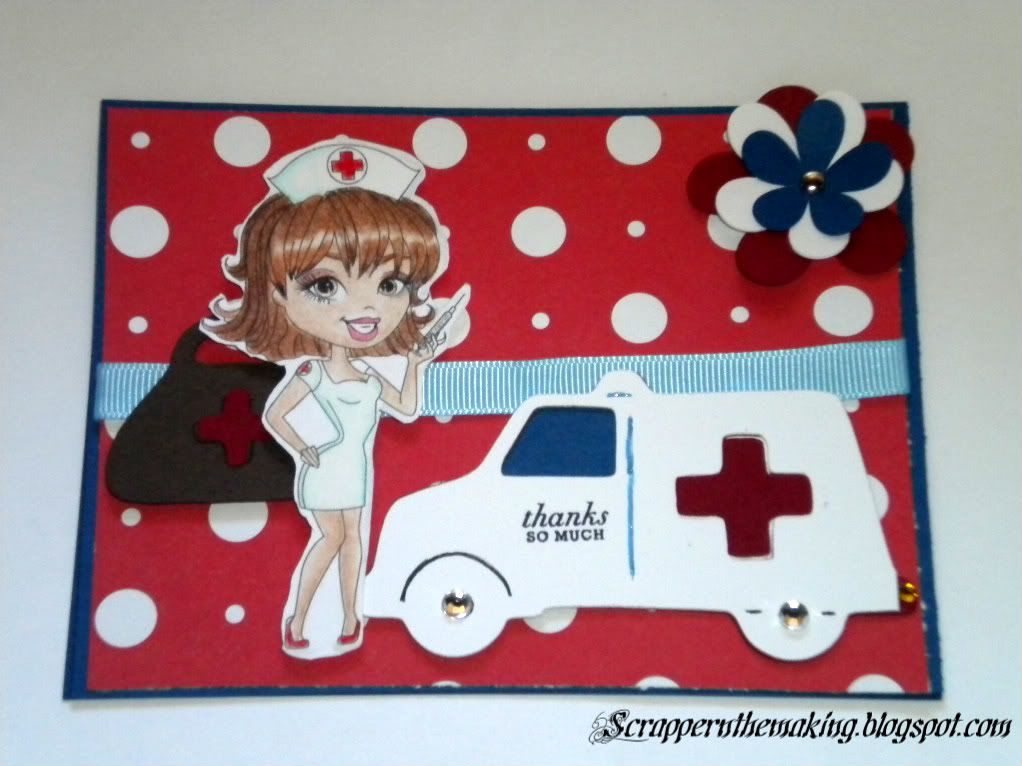 this card is also for the following challenges:
Hugs,