Hi everyone; Wow I have been gone for 5 days. I hope you all had a wonderful 3 day weekend. I had a wonderful weekend spent the time with my mother and sister. We just had a little get way which was soo nice. It was my first time away from home and my family in months.
Yesterday was a big day for many of us!! Jordan and Lynette started school so that was exciting for us.. It was Lynette's first day of kindergarten and she had a GREAT day.. no problem with separation, she has been in pre-school for the last 2 years.. so she is use to being in school, but yesterday was a new school and new teacher, and she was good with all of it. Plus it is the first time that both her and her older brother are at the same school. Even this morning when we took them, he lead her to her class and make sure she got in good. (they love each other soo much :0)
So I am back with a card and a few challenges. My card and Image is for this week's challenge over at
DP2
this week theme is
"shade of brown
" and to make it a little age or vintage. I am using "between" I think she is such a cutie pie.. love her little day dream look.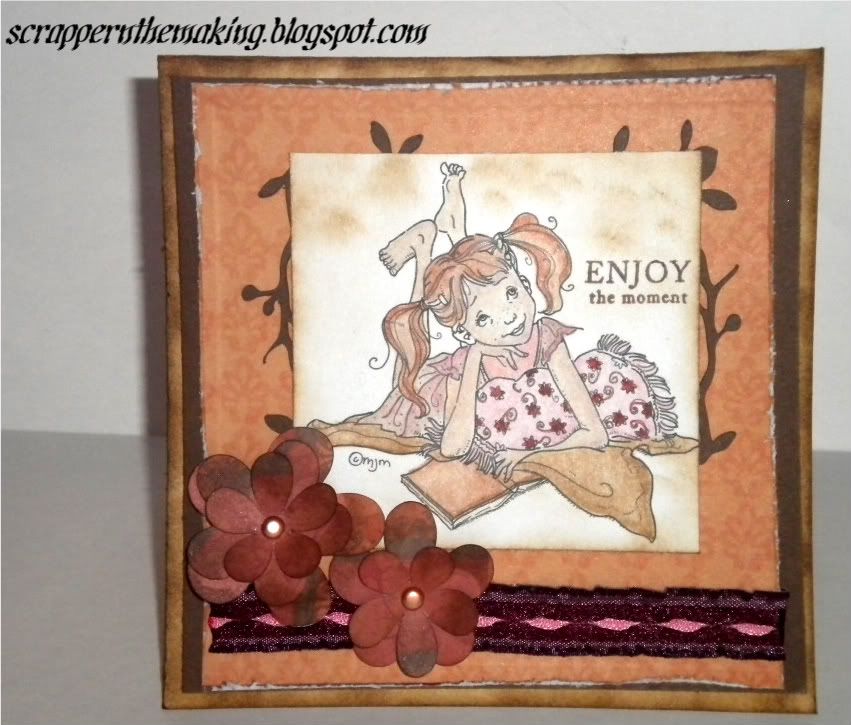 Recipe:
Card stock: Bazzill, DP: Best Occasions(walmart), flower,(cut w/ cricut) sentiment: PTI, Tim Holtz, (Distress Ink)
Challenges:
Blessings,