Happy Saturday everyone; I hope you are enjoying your day I am on my way to a baby shower for a friend of mind ( Hi Melissa :0).... I wanted to share with you two projects that I made. the first one is "Baby Bump"she is a sassy image from
SSD
. This week's challenge is "anything but a card" and so I printed her a little large and colored her for a gift bag .
The second one are the "shower favors" that I made. I got the idea and instruction from Robyn over at
My Pink Stamper
. These where really easy to make and very quick too. I made about 18 of them. I think Melissa and her family are going to enjoy them.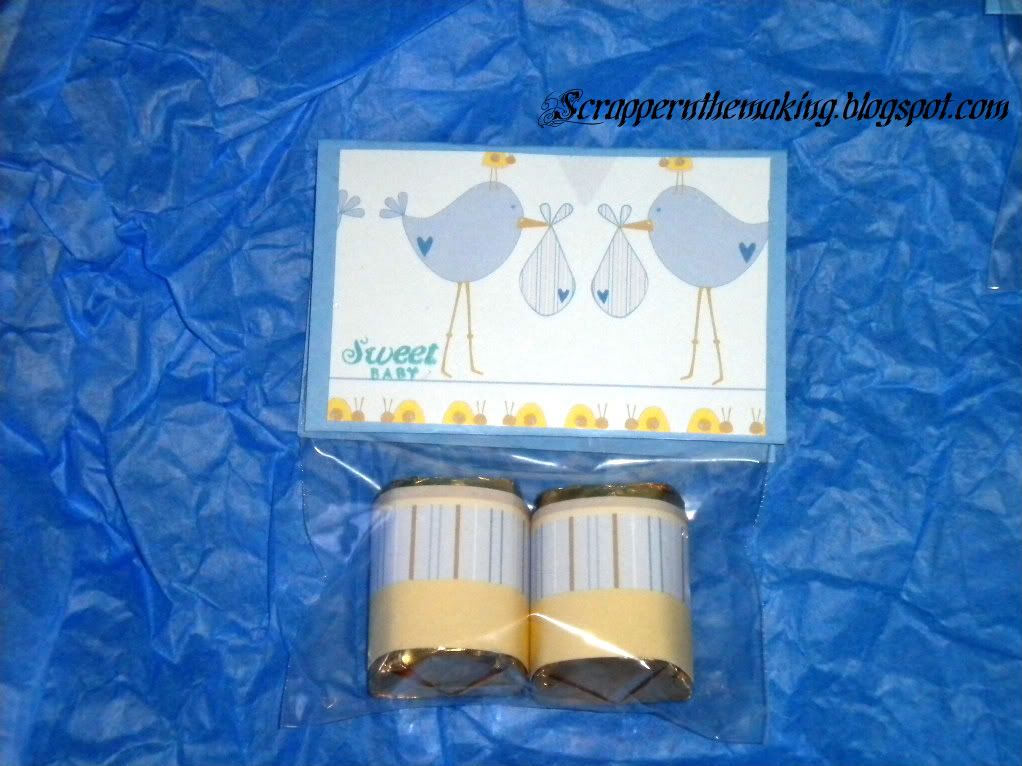 Recipe:
Card stock: Bazzill, DP: Heidi Grace: Baby boy & Creative Imaginations, embellishment stickers: Jolee's boutique.
this is for the following challenges:
Hugs,