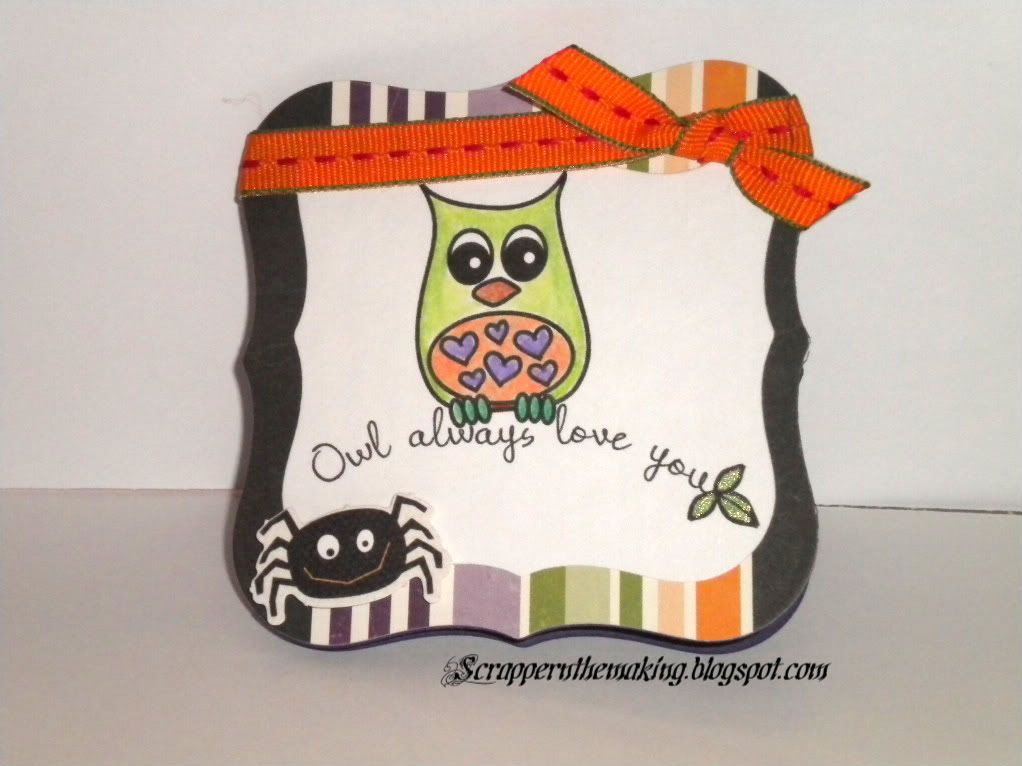 Hi everyone... Happy Hump day. our week is half way done!!.. I have "back to school" night today for Lynette and Jordan and then the same tomorrow for Brianna and Christopher. So I am just doing a little house work, Boy!! love having the house to my self when cleaning. NO one to trip over or to say" can you move" or pick that up... lol
I saw the challenge over at "The Little Paper Shop" its a halloween color challenge :
Orange
,
Green,
Purple
and I wanted to play along. I have a few freebies from them including this sweet little owl and thought it would be perfect for this challenge.. What more this was one of the fastes and easyest card to make.
Recipe:
Card stock: Bazzi, DP : Happy Halloween, Card (Nesti) Ribbon: Michael;s, spider:chipboard
Challenges:
Hugs,