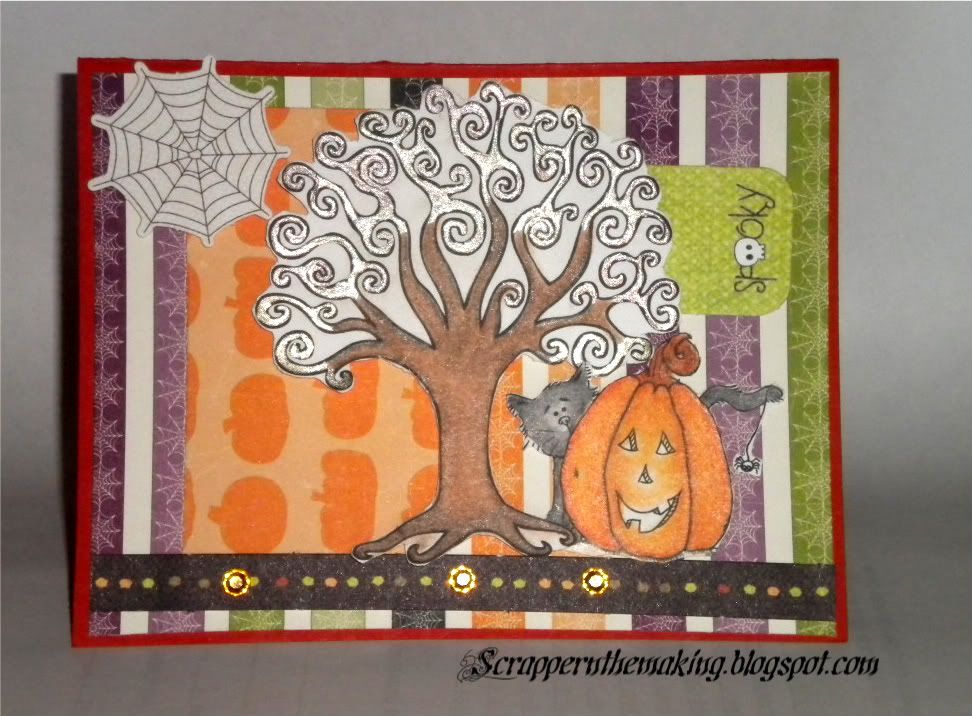 Hi everyone its a very hot 93* Monday here in Sunny Calif. I mean it's HOT as I was going to the baby shower on Saturday my daughter and I where chuckling when we passed by our local park and saw that the "pool" was still open, but then again at 96* why?? would it NOT be open. We are just ready for summer to be done and Autumn with it's much cooler weather will come our way.
My card today is "a Little Spooky" I loved this Swirly Tree from Jen over at
WFP
. I colored it (the bottom and branches of the tree with my prisma and OMS and then use my gell pen (which is green and brown.. even though u can't see it on picture here. I cut out the bottom portion of it just fine but the swirly part of the tree was just a little bit too intricate to cut.. But I did the best I could :0). Now my
"little scardey cat "
..LOL and the pumpkin or as my daughter (Lynette said its a
Jack-O Lantern
she learned.... that in school!!! is this weeks freebie for playing along with the weekly challenge over at
Delightful Inspiration
. (Thank U Faith :0)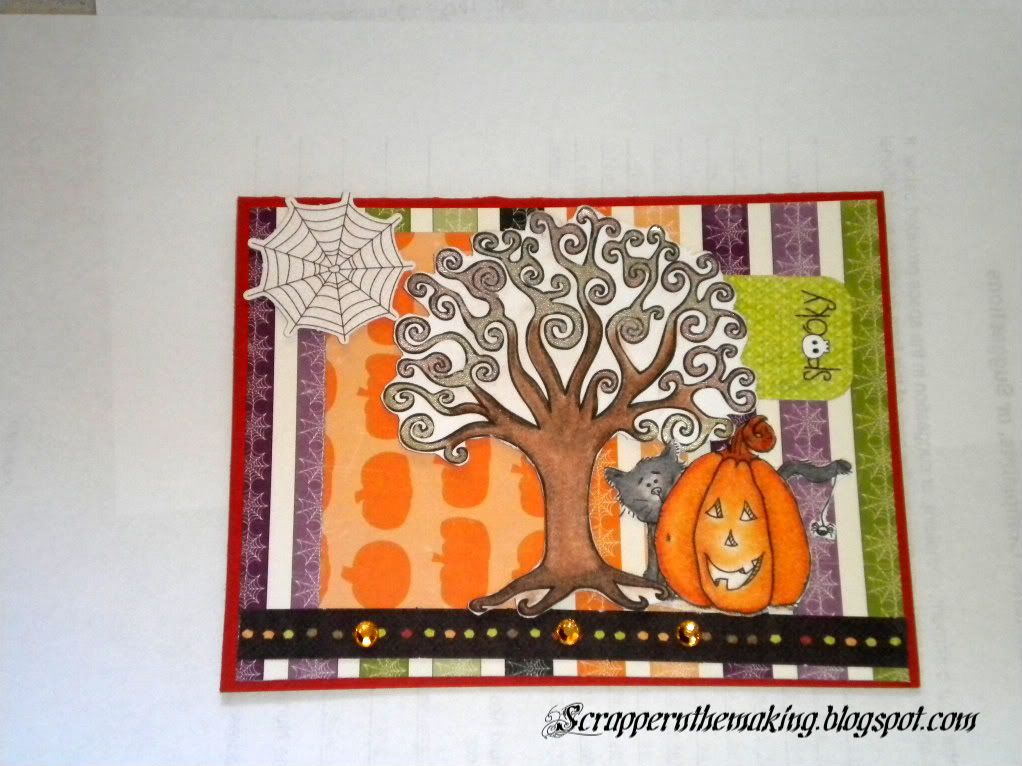 Recipe:
Card stock: PTI, DP: Boo to You Embellishment's is also from Boo To You. Bling: Studio18
Challenges:
Hugs,