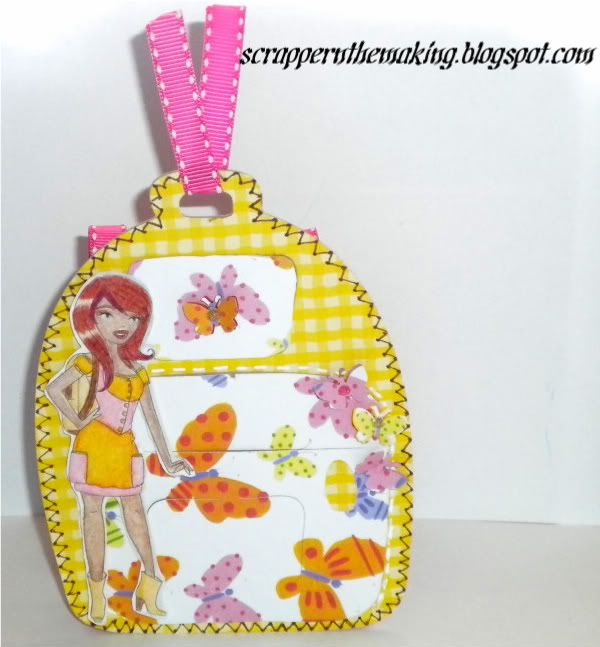 Hi everyone it's "hump" day.. boy the week is going by so fast, I am counting down the days before I can send my son and daughter off to "school" what more it's September already!!! summer is behind us and before we know it; Winter and Christmas will be here!!
I have posted several back to school projects but they have mainly been for my younger ones and their teachers. This project here is for my oldest daughter Brianna whom again is a Senior in high school. This is the best time in her life and I want her to enjoy every minute of it. But at the same time I want to encourage her with her studies ,she is very smart, but I think some of you can relate that as parents we do have to "push" a little (actually I push a lot :0)... I tell her that she is in the last stretch and the only thing I want for her is to do her very best. So this little "back pack" is a gift that I made for her. It's a book marker that she can use or hang in her room..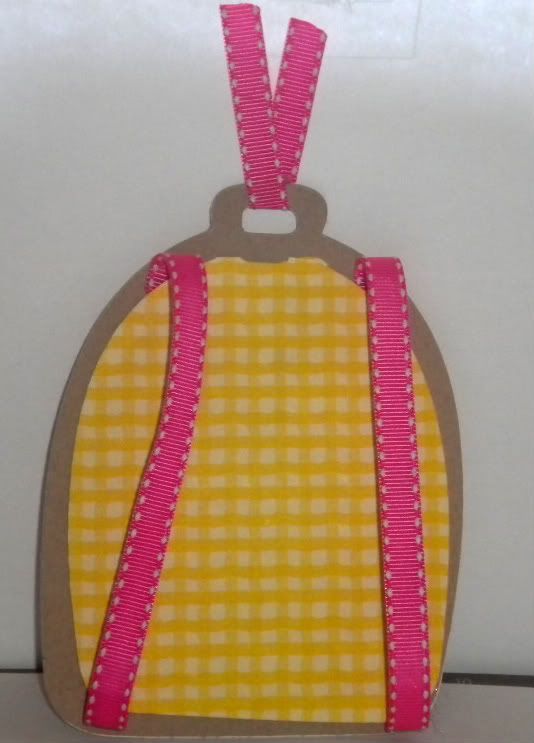 The image is Backpack Brandy from
SassyStudioDesign
she is more of a Sassy Teen so I know that she would love it. I cut out the back pack with my cricut and "Doodlecharms" cart at 5 1/2 inches on kraft card stock and then then cut out the layer's and cut out my DP at the same size and mat them to the kraft paper. "you can see i did add two straps to the back of it so that it really looks like a little back pack!!She loves yellow and pink so that is the colors I choose and added the butterfly's with my EK small butterfly punch. I saw this faux stitching on another card and I loved it. ( i don't own a sewing machine but love seeing the stitching so i wanted to try that too.
Challenges:
Hugs,