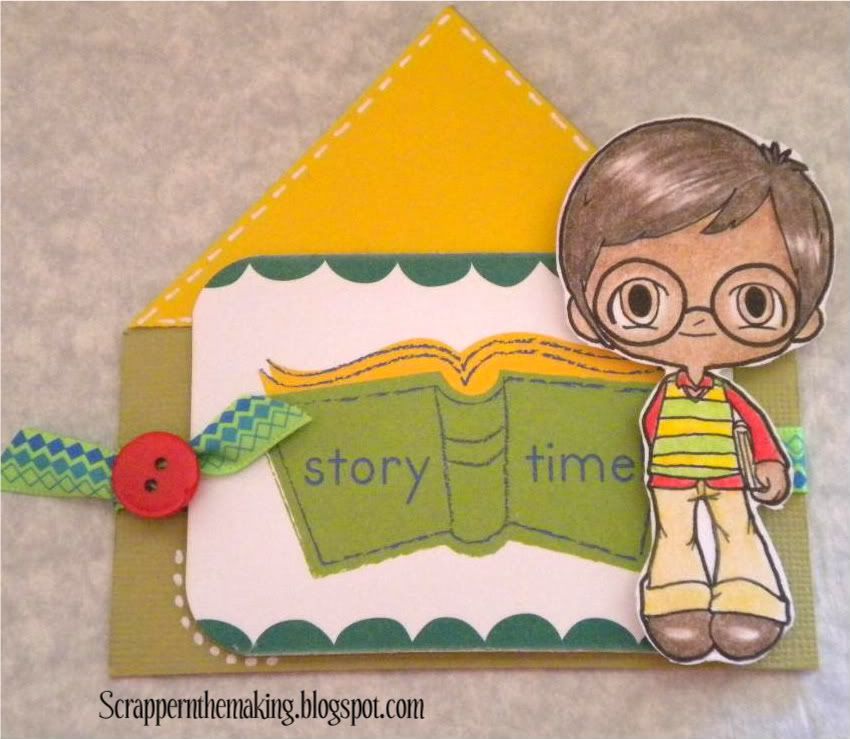 Hi everyone "Happy Saturday" I don't know where you all are, But here in "sunny California" it is an absolute gorgeous day. I have been enjoying it soo much. Finally some of this cold weather has left us ( at least for a while). Today is digi day over at
SOG
( We are meeting at
SNR
. I had mention in one or several of my other post that the 2nd Saturday of every month SOG has digi day with challenges, games and "lots" of prizes.
This is my project for the "Early Bird" challenge. We are challenge to make a "Book Mark". I made a corner book mark i f you would like the tutorial you can find it
Here
. The best thing is that is is "really simple and easy to make. it took me no tame at all to bring it all together..
Back in January my sweet baby girl Lynette won a challenge at
SOG
Birthday challenge (it was there kids challenge) and here is one of her prizes. This is "Smarty Tobie" (aren't boys with glasses soo "cute" :0)))). He is NOT even in
release
yet and wont be until March. So Lynettei is the first person to have him (yes I had to get permission from her to use him.. heheehehe. Can I just say again I just Love him its just that sweet innocent look in his face. He was colored with my Prisma and OMS. He is soo ready to read me a story, can't wait to her how it ends.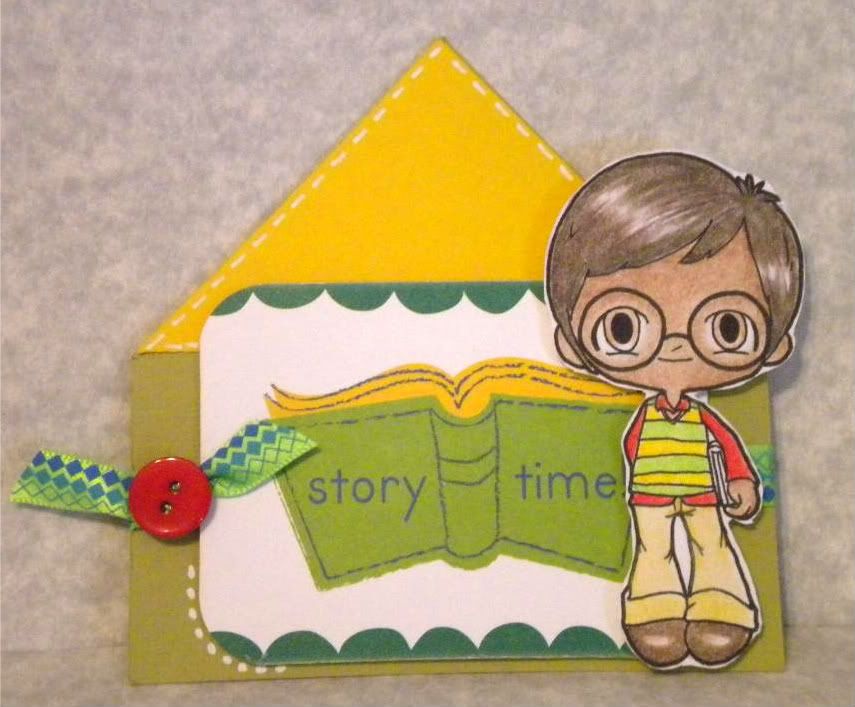 I kept it pretty simple. I wanted Tobie to be the Main focus of my book mark. Card stock is Bazzill, DP is TPC (Michael's) the picture of the book was just "Perfect" so I didn't have to do any thing but cut it our and rounded the corders. (told you "easy"hehehe. Ribbon also from Michael's added some faux stitching whit my white gell pen and added a red button. and pop dots to pop Tobie up.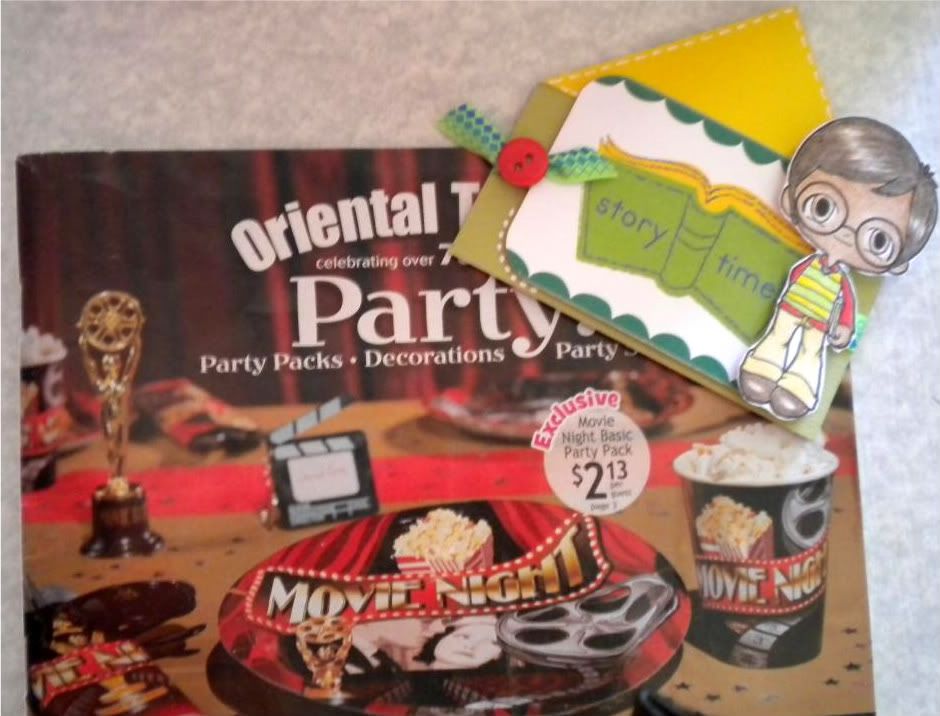 I just grabbed the closest thing on my desk at the moment. ( my favorite reading material.
Challenges:
Happy Scrapping,