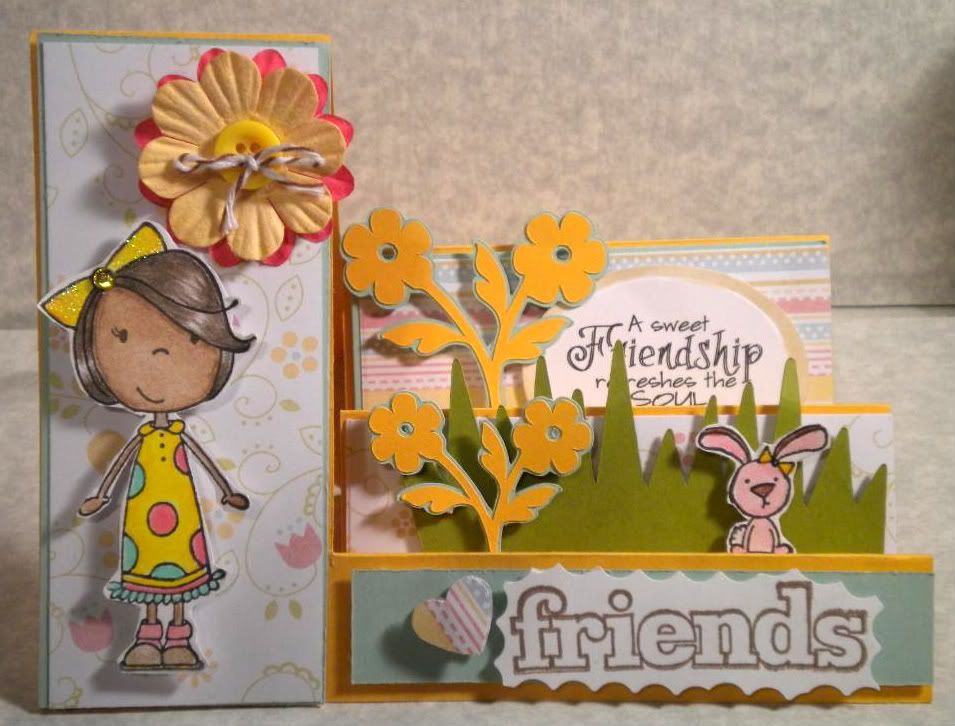 Hi everyone I am here with a "very" late post. Believe me or not I have been working on this card "all" day. (in between the kids, the hubby, house work and cooking dinner :0).. This is my very
"First"
side step card. and it was indeed a challenge for me. I was good with getting the fold of the card and everything, I got my tutorial from
Here
(she has some great videos on YouTube too). But after I had my image colored . Let me talk on her for a minute.. She is "Puddle Jumper"
Emma
from
Claudia & Co
. She was my first stamp image that I purchased. This will also be used for this week's challenge over at Claudia & Co. Blog where the theme is "
Fancy Folds".
I have 2 more in rubber and a few in digi. I love them ALL. So like I said I had her colored I had my papers (card stock & DP and even my embellishments. But I just did not know how I was going to bring it all together.. I used my Cricut (Easter & Mothers day 2010 Carts) to cut out the grass and the flowers. For the sentiment I used one of the beautiful sentiment stamps from Paulette over at
Creat with TLC
.. (Truly the best site for sentiments. and they are FREE :0)))))))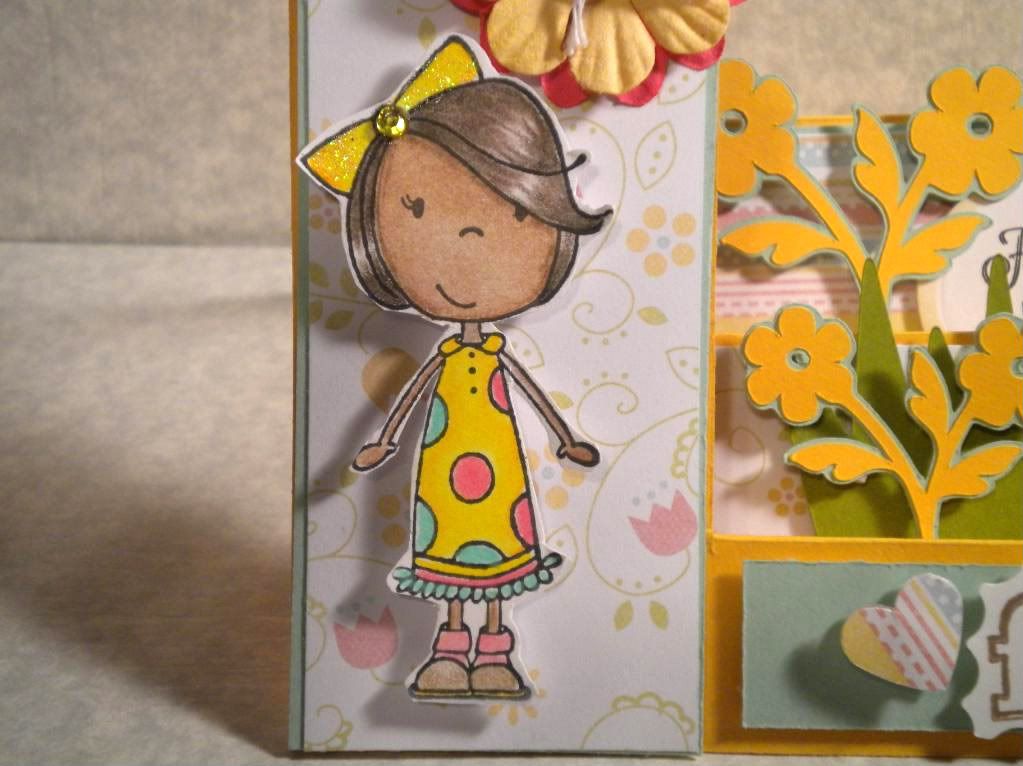 Emma was colored with my Prisma pencils and OMS.. I also used my Sakura gell pen in yellow for her shows. I added stickles to her bow and give her a little extra bling with my I-rock. Her little bunny (which also comes with the stamp was also colored and cut out. Card stock PTI & Recollections (Michael's, DP is my "imaginisce Build-a-card- pad ( I love this pad soo gorgeous. Friends sentiment is from (studio g.. and they really have come out with some "gorgeous" cling stamps (check out Michael's for those too. and stamped with Memento Rich cocoa ink and cut with my "scrap scissors". Prima flowers button and bakers twin in brown for a little more embellishment. and pop dots to pop everything up.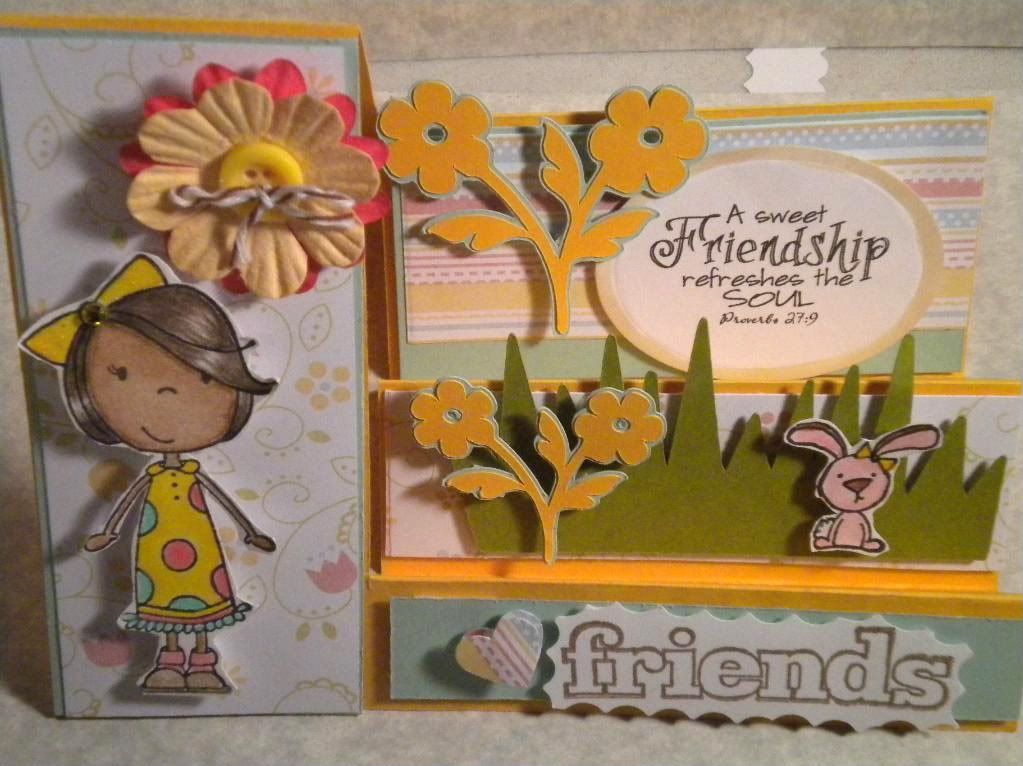 Here is a close up so you can see inside better. I hope you do like it and I will plan on doing some more of this style until I am more comfortable with it.
Challenges
Happy Scrapping,