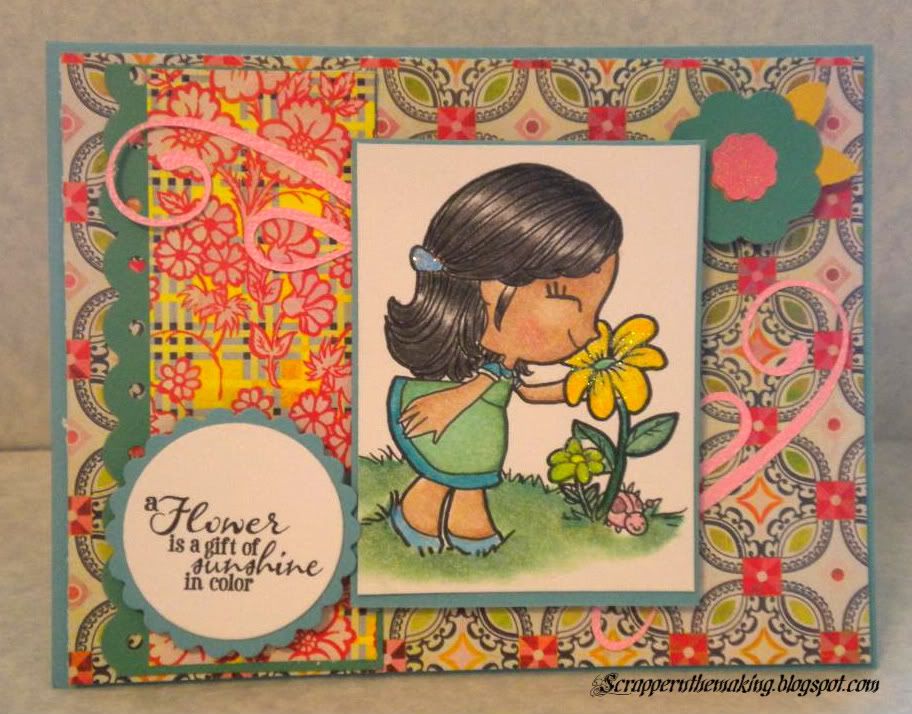 Hello everyone Wow Monday Again :0). I hope you had a wonderfully "Blessed" weekend. I want to share my card with you today showcasing my favorite little one "
Smell The Flowers Tia
" from
SOG
.
Is she not the sweeties little thing. I had actually colored up Tia a few weeks ago for the Week long challenge that Kristy was having.. But could not post because I had not Internet :0(... So It was easy to get a card made up with her for this challenge. Which the theme is "Scallop Galore" make a card with lots of scallops. So this is what I came up with.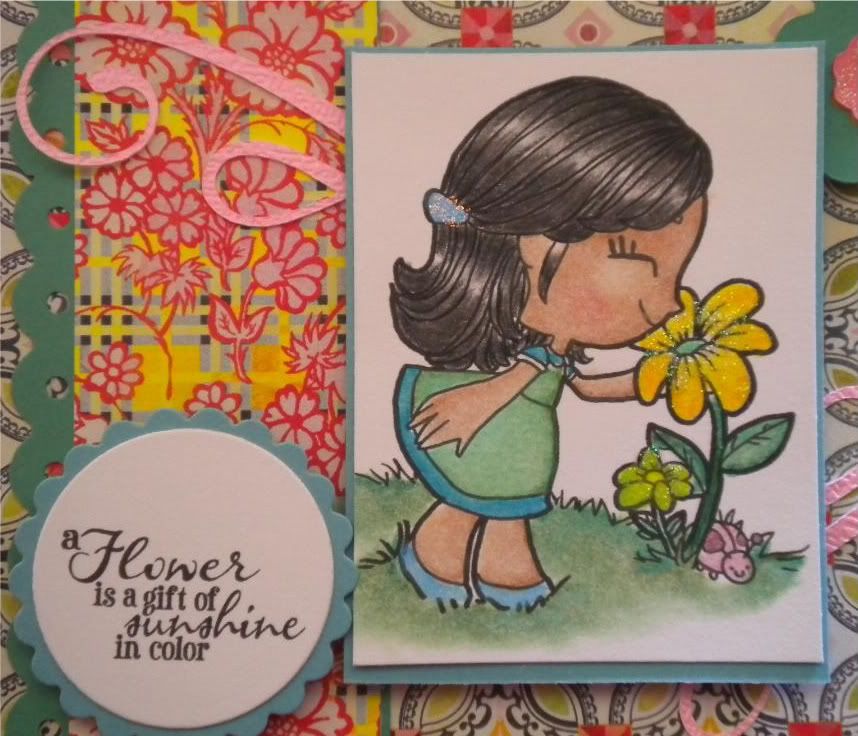 I just love this image, it is just screaming "Spring Time". I colored her with my Prisma and OMS. I added some "Studio G' glitter glue ( it's like stickles.. but not as thick, Really works great to add sparkles to any thing you want too. ( $1.00 bind at Michael's). I added lots of that in "yellow" to the flower. I think that this "Freebie" Sentiment from
Create with TLC
was just made for this image (Paulette you really do "ROCK".. I love all her images and if you have not stopped by.. You don't know what you are missing out on " I cut that out with my circle and circle scallop Nesti.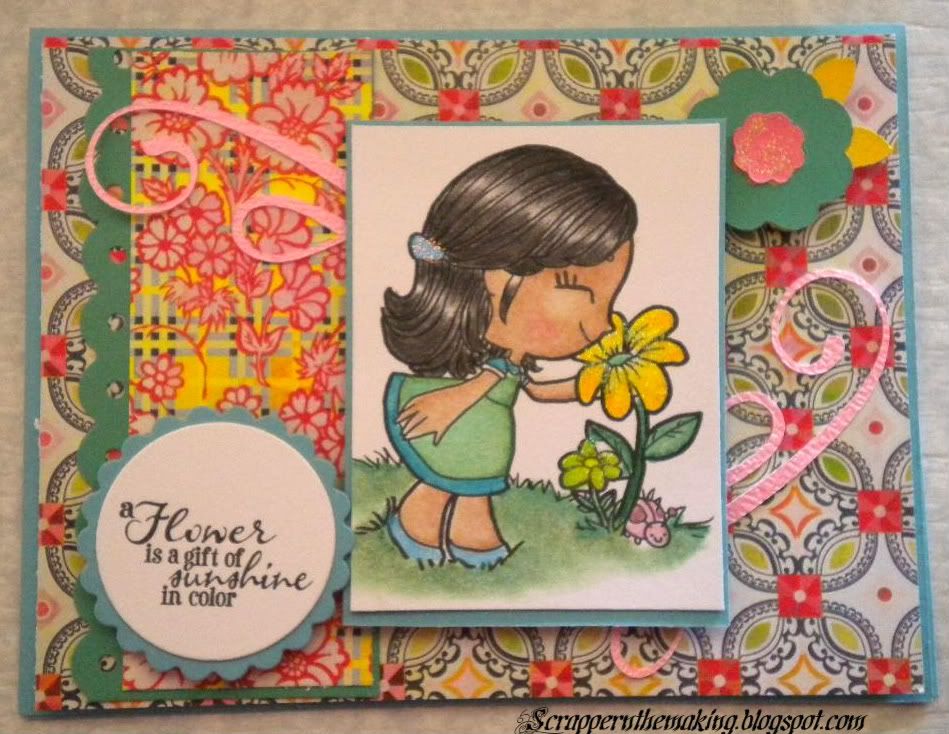 I am soo in love with this DP from the "june bug" collection by Basic Gray. I received it in a "gift package" and have to admit that I was not sure how I would use them when I first got them. But I just love these designs and pattern and Yes you will be seeing Lots more of it. hehehehe. This weekend I got to my cricut and just had fun getting in to more of my cartridge and just seeing what I can make with them in connection with using them with my cards. So I made these cute little flowers with my " Forever Young Cart". and I dont' have any "flourishes or swirly little blings like I see on other crafters designs. So I tried my hands on making my own. I got these in pink from my " Home Accents Card" and really liked how they turned out.
Challenges