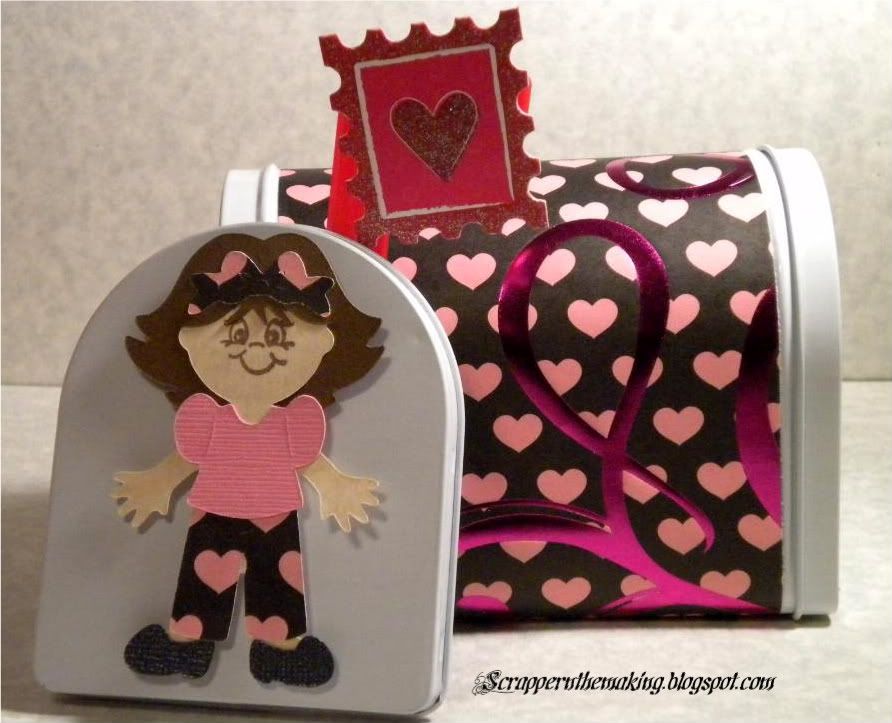 Happy Valentine Day everyone. I want to just jump into my post. I was wondering what I was going to make for my kids teachers for Valentine. I only have to make Valentine for my younger two.. But they have Two Teachers each so that's a total of 6 gifts that I had to make. My oldest Daughter was going through my closet and said " Mom what R you going to do with these Mail boxes that you bought but never used". And there was my Project for my "Teachers Gifts". Last Year on Robins "
My Pink Stamper"
(you guys know I love her & got the pleasure of meeting her at CHA Last year not this one :) Posted a video of how she "altered these mail box with her EDPD. and I just loved them. She is also having a challenge on her "blog" this week to use the color
"black
" with any other color. So this one will be my "entry" into the challenge The mailboxes are from Target in the $1.00 section. I must have picked up about a dozen of them last year. But never got up the nerves to try, so they have been sitting in my closet for a "year" my DH was soo happy because I had lessen my "clutter" ( as he calls it.. hehehehe.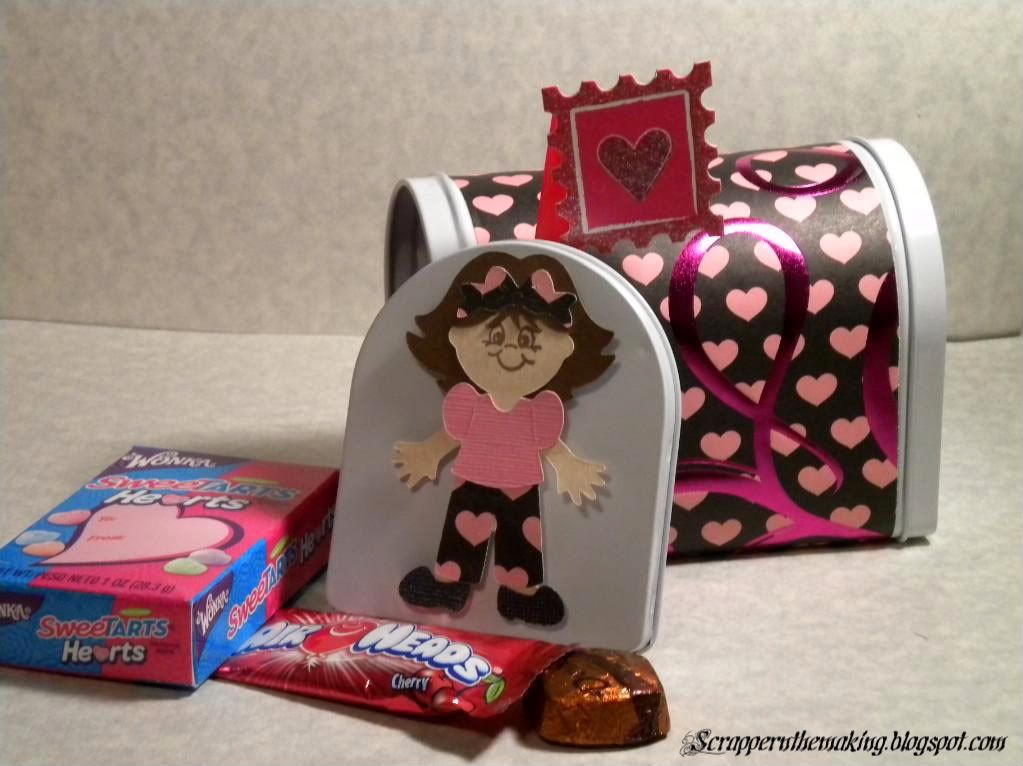 These where soo easy and soo quick to make. The longest part for Me at least was just getting my dolls together. ( you know they had to look their best for Valentine "0). Once I did that everything else was just a snap to put together. What is even better was that I got to use up a lot of my Valentine paper that I had, Remember I said that I also bought the paper pack from Target too. Being 12x12 I cut them in half and usually only use one half. But with this I was able to use a lot of them up too along with just my "scraps" to cut out her shoes and tops. or bottoms.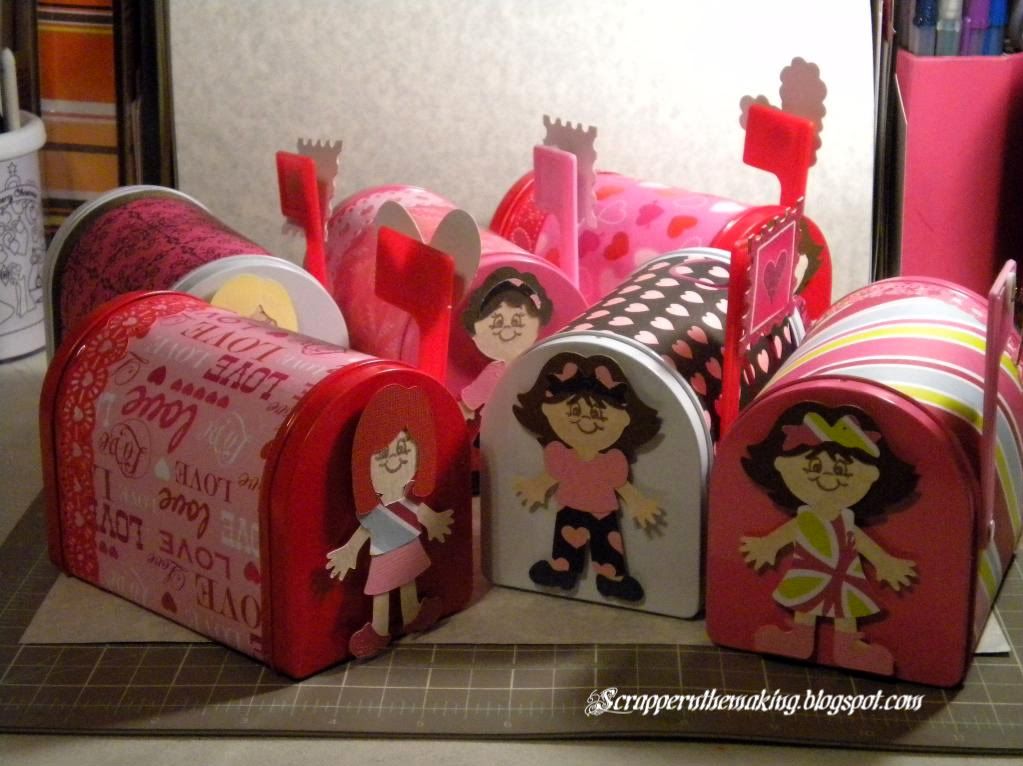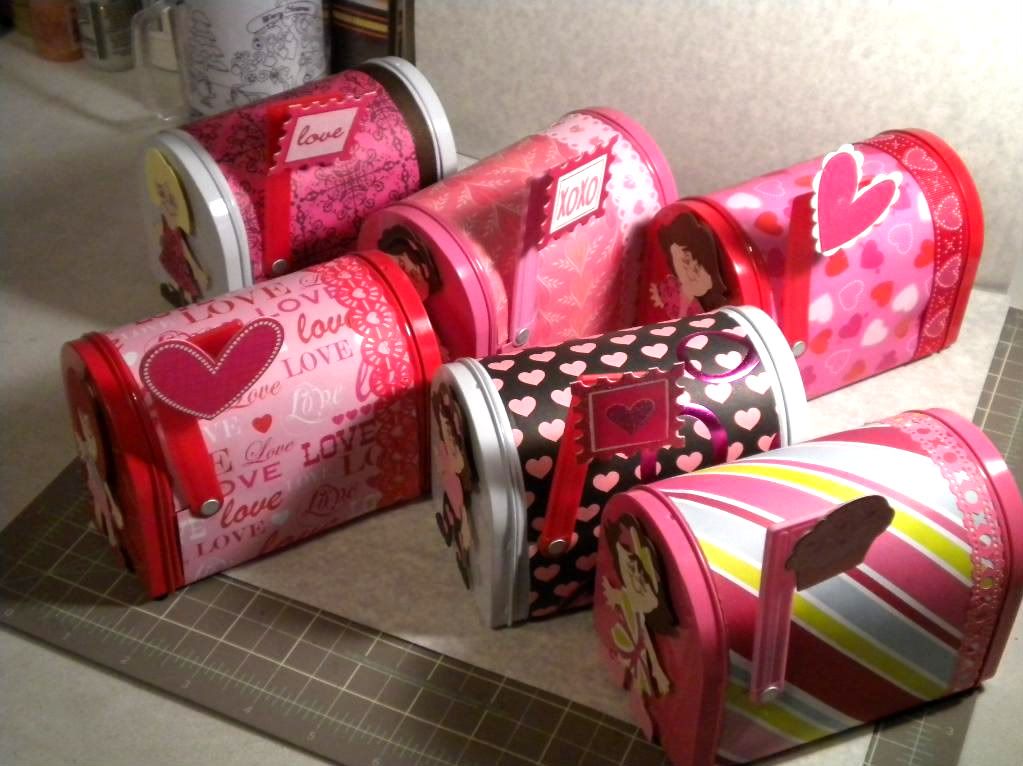 When my DD saw that I had made them she.. "Needed me to make 2 more for her friends". SO there you have it a total of 6 and you can see they all all different. So everyone can say that they have a "one of a kind"
My DP was cut at 3 7/8 by 12. and my ATG gun and just wrapped around it and closed at the bottom. I also used different ribbon or lace ribbon paper to decorate. For my white one The paper was just soo Gorgeous I did not add anything extra to it.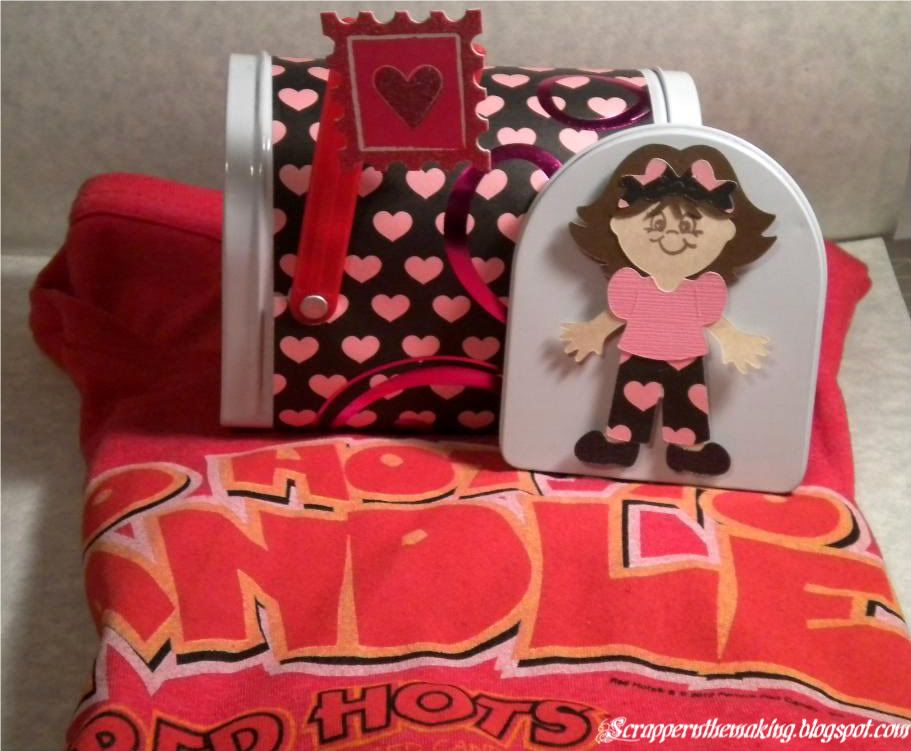 As you can see that it's just for more that candy. This T-Shirt was an easy fit. ( do you Love the little stamp on top of the mail flag. It has those little springs on them so they actually "wobble" I hope you enjoyed what you saw and that it was NOT too much ( I don't want to "overwhelm' but I also wanted to make sure that you didn't miss a thing.
Challenges:
Happy Scrapping,