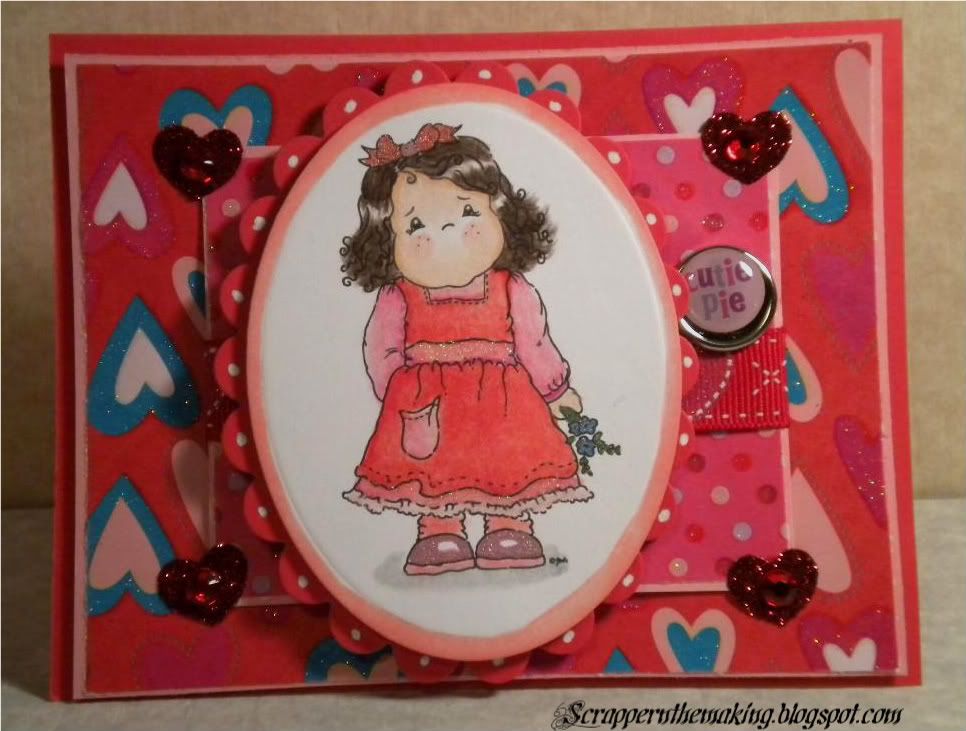 I want to share a quick post show casing my card for this week's challenge over at
Delightful Inspiration
. This little "cutie pie" is Kaela from the "Spring Kaela" set was offered to us at an incredible price along with her "spring bouquet" which was the freebie. When I see the coupon that Faith had given just for those who followed in last week's challenge I knew that I had to have her to play with.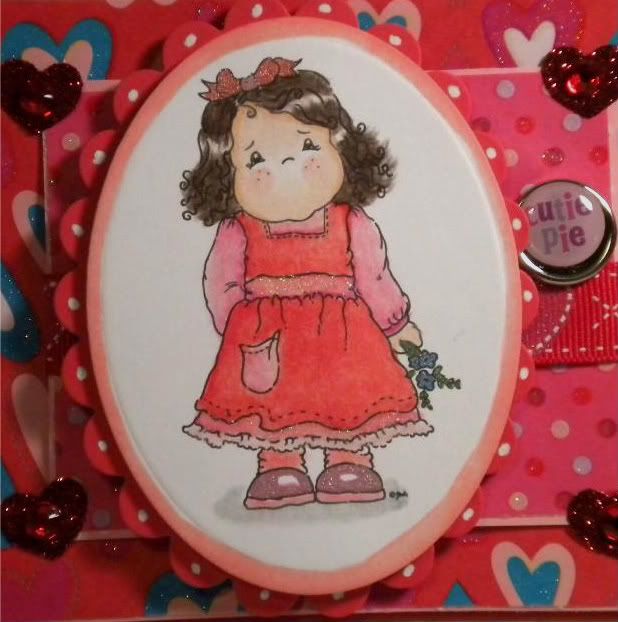 Along with this challenge the DT at
Card Ideas
also have a challenge with using Kaela ( or any other, But you do get an extra entry for using any D2D images. The theme is this week is "Traditional Valentine", We are to show lots of "RED and PINKS and Hearts and sparkle and glitter, basically just go crazy with your valentine . So that's just what I did,, hehehe. I put Kaela in this cute little "red number" added lost of sparkles with my Stickles and Sakura gell Pen. I love her hair and just did a little more coloring and blending because I wanted to look really curly. I cut her out with my Oval reg and scallop Nesti and added some dimensions with my white gell pen.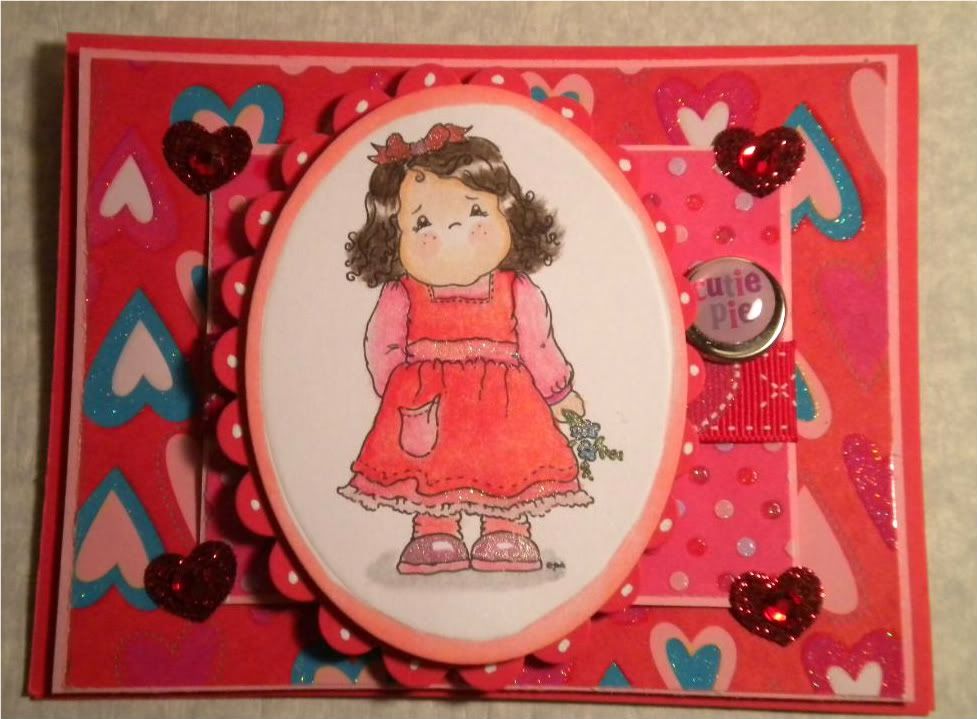 Card stock PTI, DP is more of my "Target paper", I also got that little brad from target to, it cordonates with this paper. The Hearts are from Jolee's (Wal-mart), Ribbon is from Michael's and added pop dots to pop everything up
Challenges:
Happy Scrapping,