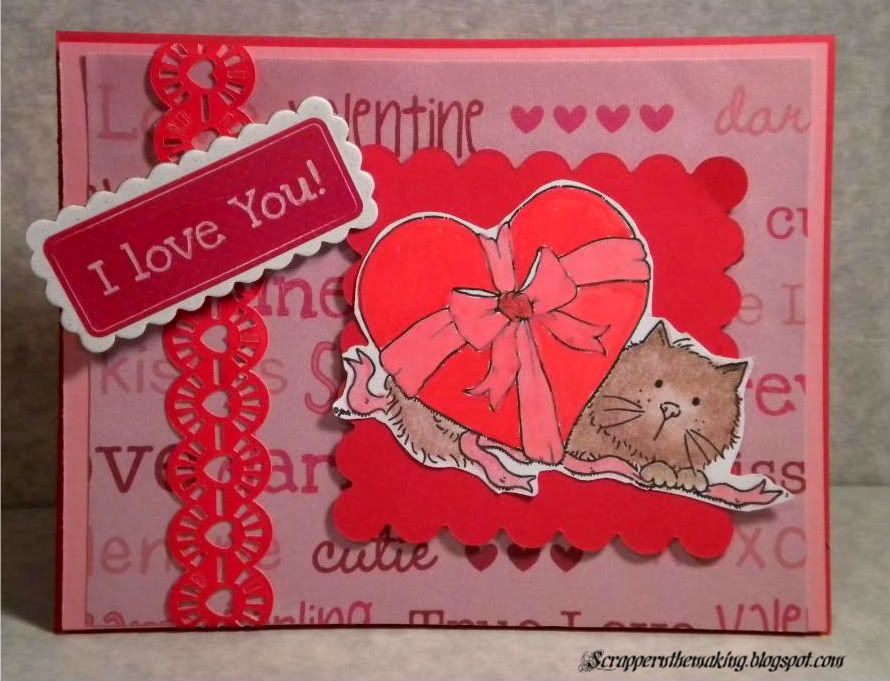 Hi every one I don't know why but I just keep thinking today is Friday.. Not that I am rushing it or anything; my kids will be off tomorrow ( well the younger two.. so that will be fun for me :0).. they are excited to say that they have a 3 day weekend. Here is my card for this week's challenge over at
Delightful Inspiration
. Last Friday was the first Friday of the Month soo "everyone" was able to grab up the free digi and begin the progressive challenges. For those that completed the month long we where given an extra digi. This cute little kitty hiding behind the heart and playing with his/her ribbon.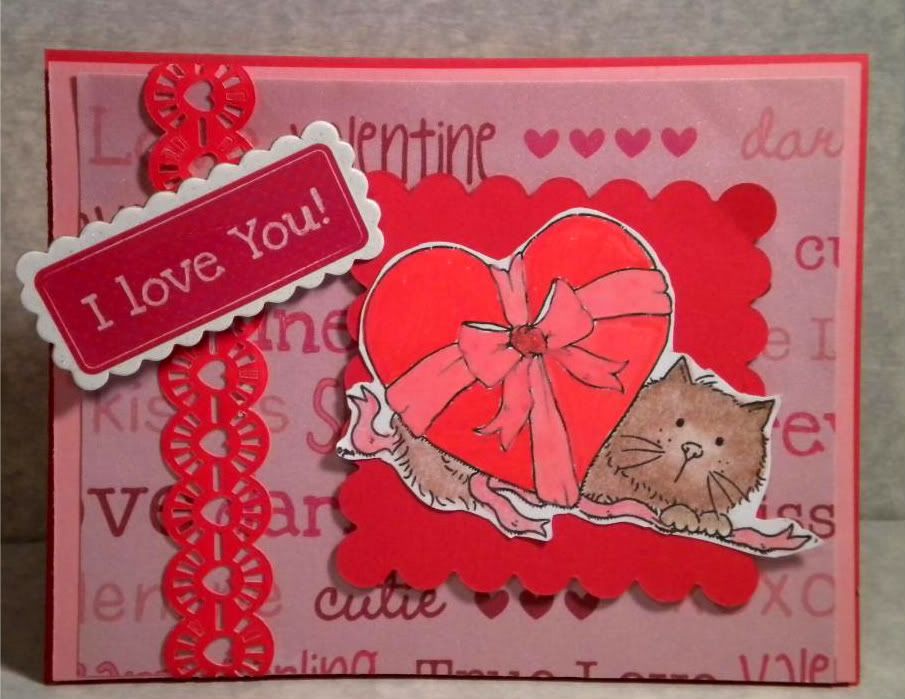 I love the way it turned out. Now my card stock is Recollection from (Michael's). That cute little ribbon(paper ribbon is from K&Co.) both my DP and my Sentiment was a gift from my friend
Piali
( Thank you soo much :0)... My little "I Love You" is on of those "wobble" thing is sitting on a "spring" so when you touch it.. it bounces soo cute I love it. I cut out some more card stock in red with my scallop square Nesti and poped kitty on top of it.
Challenges:
Happy Scrapping,